Compact 17-Inch Printer Delivers Unparalleled Print Quality and Performance with Epson UltraChrome K3 with Vivid Magenta Ink and New AccuPhoto HD2 Image Technology
Epson America today introduced its most sophisticated 17-inch printer to date – the Epson Stylus Pro 3880. Replacing its popular predecessor, the Epson Stylus Pro 3800, the compact printer features Epson UltraChrome K3 with Vivid Magenta ink technology and an advanced MicroPiezo AMC™ print head to produce gallery quality color and black-and-white output up to 17″ x 22″. Its innovative pigment ink set delivers an extremely wide color gamut with more dramatic blues and violets, while all-new AccuPhoto™ HD2 image technology provides smoother color transitions and better highlight and shadow detail.
"We continue to push the boundaries of professional printing with each new addition to Epson's line of large format ink jet printers," said Richard Day, product manager, Epson America. "The new Stylus Pro 3880 is no exception, enabling professionals to easily integrate a reliable, high-performing solution into their workflow. It brings together a host of technologies to provide photographers and graphic artists alike a powerful solution in one of the most compact sizes available."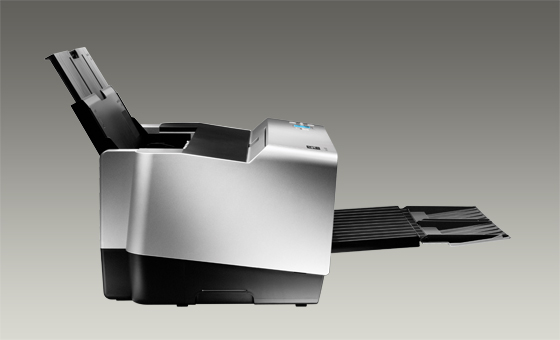 About the Epson Stylus Pro 3880
Designed to provide unparalleled print quality, performance, and professional media support, the Epson Stylus Pro 3880 features several innovative technologies and enhancements, including:
UltraChrome K3 with Vivid Magenta Ink: Professional eight-color ink set with new Vivid Magenta and Vivid Light Magenta provides more intense blues and violets for an expanded color gamut. Built on Epson's heritage of professional ink technology, this pigment ink set offers instant color stability and exceptional print permanence ratings for color and black-and-white prints.
AccuPhoto HD2 Image Technology: Created in collaboration with the Rochester Institute of Technology's Munsell Color Science Laboratory, this complex mathematical architecture and advanced screening technology ensures precision placement of each individual ink droplet for smooth, grain-free images. This advanced technology optimizes ink usage to maximize the color gamut and provide smooth color transitions and gradations, and reduction of the metameric index makes it possible to achieve consistent color under different lighting conditions.
MicroPiezo AMC Print Head: The eight-channel, high-precision print head produces a maximum resolution of 2880 x 1440 dpi and variable-sized droplets as small as 3.5 picoliters and places them with precision and accuracy. For decreased maintenance and increased reliability, the print head also incorporates an ink repellent coating.
Advanced Black and White Photo Mode: Exclusive Epson screening provides intuitive and consistent control for stunning neutral or toned black-and-white prints. Professionals can choose from one of four pre-set modes – neutral, warm, cool, or sepia – and use custom slider bars and a color tone wheel for advanced control. In addition, customized settings can be saved and recalled to achieve consistent prints.
Wide-Format Prints in Compact Design: Epson's expertise in microminiaturization and professional printing technology allows this compact, professional printer to optimize working space while producing exhibition quality prints up to 17″ x 22″.
Auto-switching Black Inks: The Epson Stylus Pro 3880 automatically switches between Photo and Matte black inks to produce the deepest blacks and richest color on glossy, matte or fine art media.
Professional Cut-Sheet Media Handling: This printer provides broad media support with BorderFree™ cut-sheet media handling from 4″x6″ to 17″ x 22″. The high-capacity paper feeder is designed for photographic weight papers, while the top-loading single-sheet feeder is optimized for fine art media. Also, the front loading straight-through path accommodates art board up to 1.5 mm thick.
Intelligent High-Capacity Ink System: Nine individual 80 ml ink cartridges with pressurized ink technology ensures reliable ink delivery at all print speeds.
Epson PreciseColor™ Manufacturing: This rigorous process evaluates and adjusts each printer's performance at the manufacturing stage to ensure consistent color output, eliminating the need for internal calibration devices.
For additional proofing and graphic needs, the Epson Stylus Pro 3880 is also available in a Graphic Arts Edition featuring a PANTONE-licensed ColorBurst Raster Image Processor and powerful print manager interface. This model delivers reliable color accuracy and advanced workflow control with built-in PANTONE colors featuring coated and uncoated libraries for versatile spot-color matching, and integrated ICC profiles for RGB, CMYK and grayscale images ensure complete color control.
Pricing, Availability and Support
The Epson Stylus Pro 3880 Standard Edition and Epson Stylus Pro 3880 Graphic Arts Edition (includes ColorBurst RIP) will be available in October 2009 through authorized resellers for $1,295 and $1,495 (MSRP) respectively. The Epson Stylus Pro 3880 is supported by a standard Epson Preferred(SM) Limited Warranty, a one-year program that includes toll-free advanced telephone access Monday through Friday and usually next-business-day service in the unlikely event of any hardware failure. Optional Epson Preferred Plus Service Plans are also available, offering one or two additional years of protection. For more information on the Epson Stylus Pro 3880, visit proimaging.epson.com.