No-thrills laptop for Internet browsing
Cherrypal, the company that brought the world's "greenest" desktop computer to market last year, announced today that it has officially launched the first $99 laptop computer: the Cherrypal Africa. With a screen size of just 7 inches, the Africa is a mini netbook computer that enables anyone to browse the Internet at an affordable price.
"At Cherrypal, we're extremely conscious of the so-called 'digital divide'," said Max Seybold, the company's founder. "We're constantly looking for ways to bridge that gap, and the Cherrypal Africa is a huge step in the right direction. Plus, everyone who has tried it has absolutely loved it!"
Named after Cherrypal's recent community building initiative in Ghana, the Africa packs quite a punch for its size and price point. The computer runs on a 400 MHz processor and features 256 GB RAM, 2 GB flash memory and can run either Linux or Windows CE operating systems.
The Africa isn't just user friendly – it's also environmentally friendly. From top to bottom, Cherrypal designs all of its computers to consume the least amount of power possible, while using fewer parts than other manufacturers. This saves electricity and keeps excess computer byproducts out of landfills. The company is also aware of its own carbon footprint and relies on wind energy to power its website.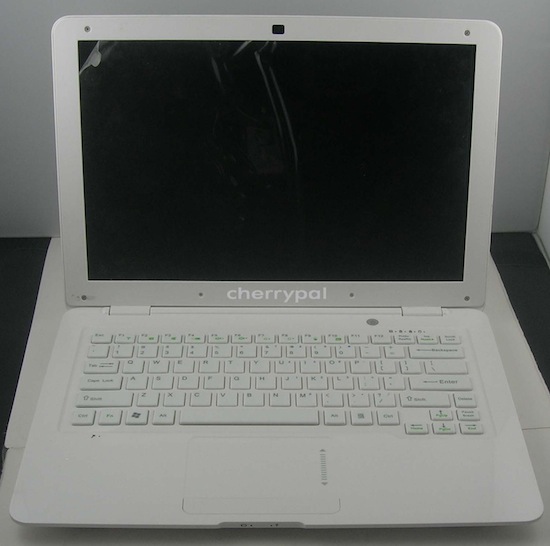 Cherrypal Bing
Along with the launch of the Africa, Cherrypal has also redesigned the new 13.3-inch widescreen Bing laptop. Priced at only $389 (including Windows XP), the Intel N280-based (1.6 GHz operation) Bing features 1 GB DDRII memory, 160 GB HDD, 1.3 MP integrated web camera and much, much more.
The Cherrypal Bing and Cherrypal Africa can both be purchased through the recently launched Cherrypal Open Store, which features products designed by Apple, Dell and others. All non-Cherrypal products featured in the Open Store are priced at least 30 percent less than the manufacturer's suggested retail price, but carry Cherrypal's unconditional 30-day money back guarantee.
About Cherrypal
Cherrypal is part of Tristate Hong Kong Group Limited with offices in Hong Kong and Palo Alto, California. Founded in 2008 Cherrypal is the leading vendor in the green personal computer market. Part of Cherrypal is the Green Maraschino cloud computing initiative.