Compact, High Speed Camera with 10X Optical Zoom
Casio announced the HIGH SPEED EXILIM EX-FH100. This 10.1 effective megapixel high-speed digital camera boasts a wide-angle 24 mm 10X optical zoom lens in a compact body that makes it easy to carry anywhere. It also gives users a maximum burst rate of 40 shots per second for still images (maximum image size of 9.0 megapixels and maximum shooting capacity of 30 shots) that can now be used to photograph distant subjects thanks to the high-power zoom. It also enables up to 1,000 fps high-speed movie recording that captures motion that is ordinarily too fast for the human eye to see.
The EX-FH100 allows users ranging from advanced amateur photographers to beginners to enjoy high-speed burst shooting. It is equipped with a mode dial that enables manual exposure burst shooting and also has a mode that makes high-speed burst shooting easy, a feature that sets the burst shooting speed to the optimal rate just by selecting the type of scene. With this model, Casio also achieves low-noise, high-quality photography even in dim indoor lighting by using a highly sensitive CMOS sensor.
Ultra-high speed burst shooting captures crucial moments at a speed of 40 shots per second
This model can take up to 30 shots of 9.0 megapixel high-resolution images with high-speed burst shooting at a maximum speed of 40 shots per second. What is more, if the camera is set to Prerecord Continuous Shutter, users will not miss those critical moments even if they press the shutter a little late, since the camera starts shooting when the shutter button is only depressed halfway.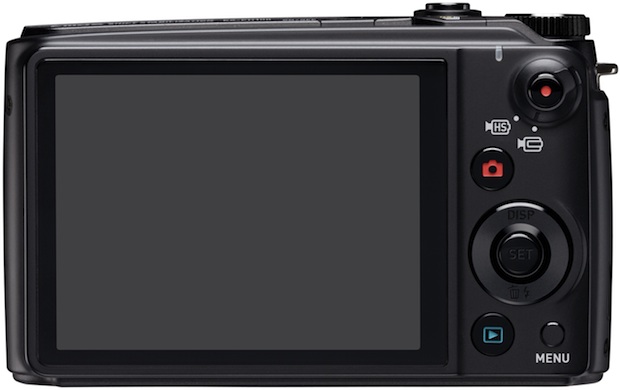 High-speed movie recording at up to 1,000 fps
The EXILIM EX-FH100 can record high-speed movies of motion that is ordinarily too fast for the human eye to see. Users can select a recording speed of 1,000 fps, 420 fps, 240 fps, or 120 fps. This model also has a mode that lets users to switch to high-speed recording at 240 fps or 120 fps by pressing a single button during normal movie recording (30 fps). High-speed recording allows users to enjoy dramatic, ultra slow-motion playback.*
* For example, one second of actual movie recorded at a speed of 420 fps can be played back over 14 seconds at 30 fps.
Highly sensitive CMOS sensor
Casio continues the quest for ever-higher picture quality, the foundation of every camera's performance. This model incorporates a back-illuminated CMOS sensor that boasts nearly twice the usual sensitivity. This lets users take beautiful photos outside as well as high-quality, low-noise photos indoors or in other dim lighting. And of course, the model also comes with CMOS-shift image stabilization.
Best Shot modes facilitate high-speed burst shooting and high-speed movie recording
High-speed Night Scene and Portrait
With the EX-FH100, users can take beautiful photos — even of human subjects at night — without worrying about photo blur. The camera can do this by internally combining images taken with a single press of the shutter button using highly sensitive high-speed burst shooting with the flash into a single, crystal-clear image.
High-speed Lighting
The EX-FH100 takes three images using high-speed burst shooting, adjusting the exposure for normal (standard), bright, and dim subjects, respectively, with a single press of the shutter button. These images are then combined into a single image inside the camera, enabling reproduction of full brightness throughout the photo and helping to avoid bad photos with washed out or overly dark areas when the scene is strongly backlit.
High-Speed Burst Shooting Best Shot / High-Speed Movie Best Shot
The EX-FH100 also has "High-Speed Burst Shooting Best Shot" and "High-Speed Movie Best Shot" modes that optimize the burst shooting or high-speed movie settings simply by selecting the type of scene to be photographed — such as a child, pet, or sports scene — at the critical moment or in slow motion.
High-resolution HD Movie function
The EX-FH100 also features an HD Movie function. Just press the dedicated Movie button to take beautiful movies at 1280×720 pixels. The camera is equipped with an HDMI™ terminal and stereo microphone, which enable users to enjoy a beautiful picture and realistic sound by connecting the camera to a large display TV.
Pricing
The EX-FH100 will have a MSRP of $349.