Canon just announced the 16-megapixel PowerShot SX500 IS digital camera designed for the on-the-go photographer looking for large extended 30x zoom in a compact easy-to-use camera. Canon's latest advancements in AF technology enhance the auto focus (AF) speeds over previous SX-series cameras to capture the excitement in brilliant clarity and quality. The extremely responsive high-speed AF lets you capture great shots as they happen, with significantly reduced lag time.
Borrowing from Canon's optics expertise, these PowerShot SX500 includes long-reaching zoom and Canon's Intelligent Image Stabilization technology which analyzes the scene being shot and compensates for camera movement for steady images and video even while panning or walking. In addition to the great optical features, both of these new cameras are also equipped with Canon's Smart AUTO mode – which will automatically apply optimum image settings for 32 different shooting scenarios. In this mode, the camera automatically identifies the ideal setting, making high-quality images easy for anyone to capture.
With a 24mm wide angle lens and an incredible 30x optical zoom (up to 720mm) packed into a compact design, the PowerShot SX500 IS enables users to pull subjects in close and capture stunning, high-quality images with a 16.0 megapixel sensor and powerful DIGIC 4 image processor. With such incredible zoom capabilities, the camera is also equipped with Canon's Intelligent IS system for rock-steady images and HD video even at full-telephoto zoom. A 3.0-inch LCD screen makes operation easy and intuitive, and displays the scene with brilliant clarity. In addition, the camera is equipped with a Zoom Framing Assist feature – a Canon technology that makes zooming-in and framing subjects quick and effortless. This feature is a tremendous benefit for those times when you lose sight of your subject after zooming in. By simply pressing the Zoom Framing Assist button located on the lower front left of the camera, the lens will quickly zoom out to help you re-locate and frame your subject. A frame box appears on the LCD as a guide to place your subject in and releasing the button quickly brings the camera back to the initial "zoomed-in" range. The lens retraction and extension is faster using the Zoom Framing Assist button than the zoom lever, and allows the photographer to keep the camera more stable for the shot, this is particularly helpful for those trying to zoom in and shoot pictures of animals or moving subjects.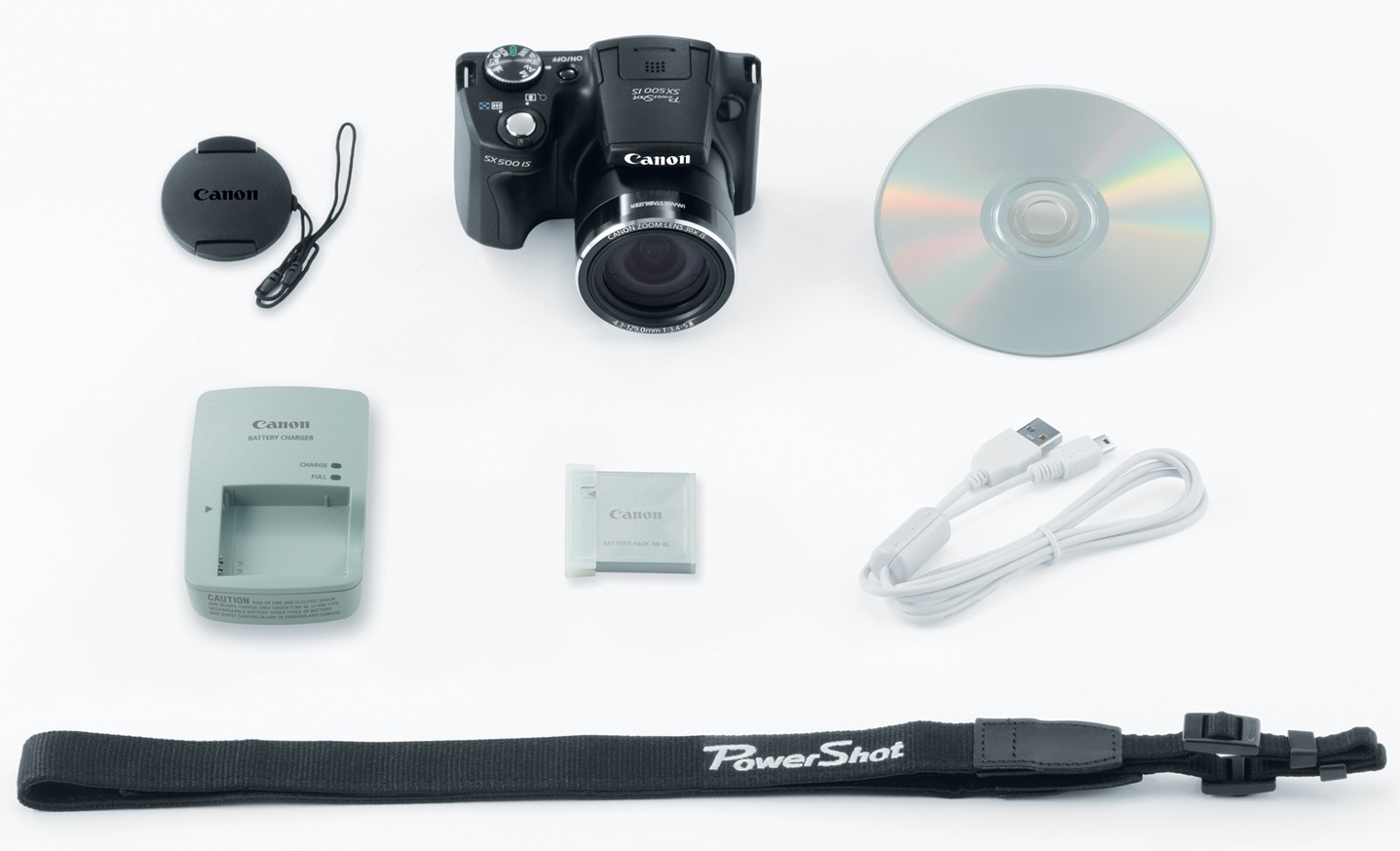 Price and Availability
The Canon PowerShot SX500 IS will be available in September 2012 for $329.99. See more digital cameras.