Audio Plus Services unveiled Minx from Cambridge Audio, an amazing mini speaker system that seemingly bends the laws of physics to create a powerful musical experience that envelopes the listener.
With Minx, and Cambridge Audio's revolutionary new design principles, everything changes and it's a new game. For the first time, one can experience genuine hi-fi quality, power and refinement from speakers of incredibly small dimensions. Minx brings music, movies, sports and TV shows to life in a way that a no miniature speaker has ever before achieved.
Minx is a discreet, design-led, high performance system comprised of powerful subwoofers and easy-to-integrate satellite speakers which feature high-end BMR (Balanced Mode Radiator) technology for an incredible soundstage. BMR uses a single, flat panel to produce a wide bandwidth sound with exceptional dispersion.
Two different satellite speaker designs and three subwoofer models can be combined to create the ideal solution for any home — from a chic penthouse apartment to a power hungry home theater. Minx can be mixed and matched for a variety of applications.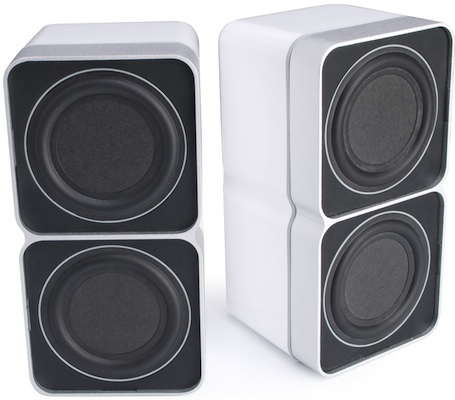 Minx impresses on numerous fronts with its minimalist appearance, miniature size and minimal space requirements. For example, the Min10, the smallest satellite measures only 3″ x 3″ while the X200 sub a mere 8 x 8″. Stylish Minx satellites come in two sizes and finished in a scratch-resistant white or black high gloss lacquer. They deliver a wide frequency response for seamless integration with a subwoofer.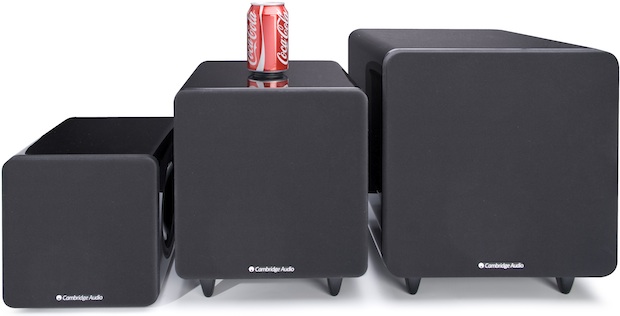 Three models of matching active subwoofers are offered in power outputs of 200W, 300W and 500W. Small and stylish and beautifully finished, they feature DSP for deep bass with low distortion. Also available in scratch-resistant white or black high gloss lacquer, all three subwoofers feature one piece aerospace grade aluminum cones which move air with incredible efficiency. Passive radiators instead of more common bass ports deliver loud, deep, low distortion bass — without 'chuffing' from the smallest possible enclosures.
The satellites can be wall mounted or positioned as a table-top with a range of mounting accessories available — table top stand, pivot wall bracket and floor stands. With simple connection to any home cinema receiver or amplifier, maximizing any music or movie and adding depth to TV shows and sports without intruding on living space has never been easier.
The science behind Minx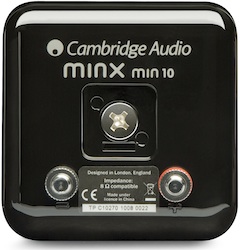 Much of the magic comes courtesy of BMR — Balanced Mode Radiator — technology. BMR drivers combine the 'bending wave' principles seen in advanced flat panel speakers but also feature pistonic movement (backwards and forwards) just like a traditional speaker design. This endows Minx with a much wider frequency response than comparable style speakers resulting in significantly better bass response.
BMR adds additional value by offering broader sound dispersion across the entire room and avoiding the 'sweet spot' pitfall of many other style speakers. What's more, BMR exhibits less 'fall-off-level' with distance. At a typical listening distance of 3.5 meters, a conventional speaker would lose 11dB SPL whereas a BMR loses just 4dB.
Meanwhile, Minx's three subwoofers offer equally significant technological advances and implement an innovative ABR (Auxiliary Bass Radiator) system to deliver superior efficiency and enable a much smaller footprint. In addition, Minx subwoofers use a forward firing driver for amazing punch and attack from such tiny enclosures. And to allow placement almost anywhere in the room, Minx's neat subwoofers offer simple-to-set 'gain', 'phase' and 'crossover frequency' controls.
And critically, where some lifestyle systems can exhibit an obvious division between the source of bass (subwoofer) and higher frequencies (satellites), Minx sounds truly integrated raising no question as to the origin of frequencies.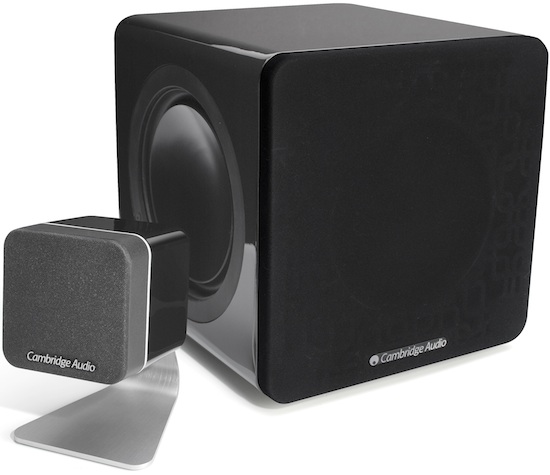 In terms of construction, much attention has been paid to using materials that customers genuinely want in their homes. Built to last from acoustically damped thermo polymer and extruded aluminum, polished accent trim lines are also used to highlight Minx's beautiful form. Luxuriously finished in scratch-resistant high gloss lacquer, all models are available in black or white and are supplied with flush-mount removable grilles.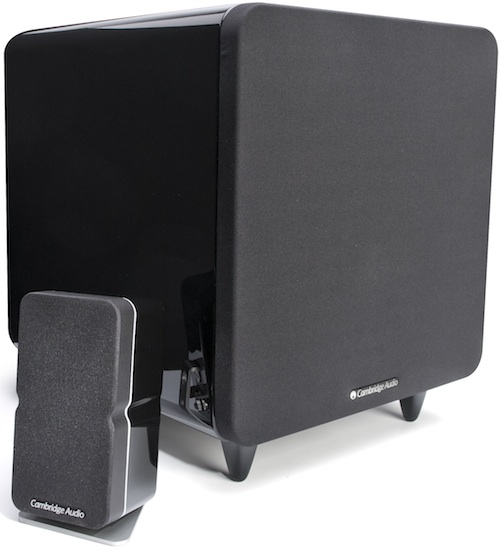 "Thanks to Cambridge Audio, finally, we can have a stylish mini speaker that actually delivers true HiFi sound. Discerning music lovers no longer have to choose between large boxes or their lifestyle. With Minx, they can have it all from 2.1 systems to exciting home theater sound."
— Daniel Jacques, President of Audio Plus Services
Key Features
Diminutive size in both satellites and subwoofers. Wall mount or table top, available mounting accessories enable placement virtually anywhere
Variety of satellites and subwoofers to produce multiple configurations for 2.1 sound to multichannel and home theater
BMR technology produces amazing sound with wide bandwidth with exceptional dispersion
Stylish with high build quality. Luxuriously finished in white or black high gloss lacquer
Price and Availability
Cambridge Audio Minx 5.1 systems will begin at $799 MSRP and will be available in January 2011.