Buffalo Technology today announced the Nfiniti Wireless-N Dual Band Ethernet Converter, Access Point and Bridge WLAE-AG300N. It is a versatile multifunction dual-band solution that can uniquely be configured to operate in three different modes. When configured as an Ethernet converter, the WLAE-AG300N simultaneously connects up to two wired devices to a wireless network; ideal for multimedia devices like gaming consoles, DVRs, video streaming hardware, etc. Additionally, WLAE-AG300N can be configured as an access point to create a wireless network or two units can be used to create a dedicated, high-performance 11n bridge or repeater, great for video streaming and extending the range of wireless networks. The WLAE-AG300N chassis has been streamlined for easy installation into just about any environment and dual-band 802.11n ensures high-performance data rates, whichever mode you configure the product in.
WLAE-AG300N can connect any two wired devices, such as printers, gaming consoles or DVRs, to an existing wireless network. It can turn any wired network into a high speed 11n network, or two or more can used to wirelessly connect and extend the range of the wireless network. 802.11n dual band support allows maximum performance and compatibility providing interference free connectivity, great for wireless video streaming, gaming and other high performance uses.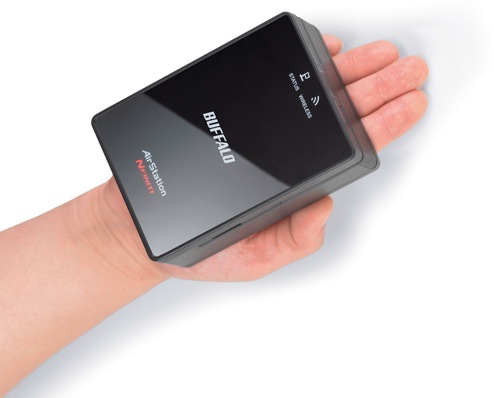 Features
Designed to IEEE 802.11n specifications
Wi-Fi Certified to ensure compatibility with other certified devices
Creates IEEE 802.11n (2.4 GHz/5 GHz), 802.11g/b and 802.11a wireless networks
Wireless connections with bit rates up to 300 Mbps
Two built-in 10/100 Ports for up to two simultaneous connections
Push-button secure wireless connections with AOSS
Simple web browser configuration, no drivers needed
Can be moved from device to device without reconfiguration
Backward compatible with 802.11g, 802.11a, and 802.11b
Supports WPA2, WPA-PSK (TKIP, AES) and 128/64-bit WEP Security
For best performance, use with a Buffalo Nfiniti Wireless-N Router
Great for high-speed multimedia streaming or online gaming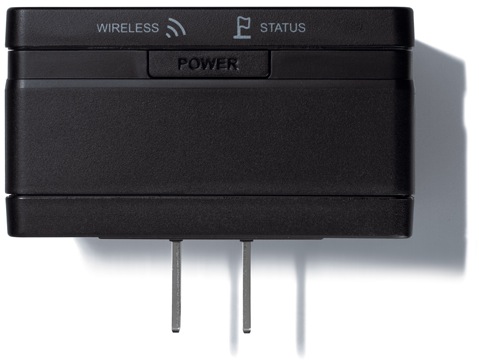 Pricing and Availability
The WLAE-AG300N will be available in August at $74.99 MSRP.