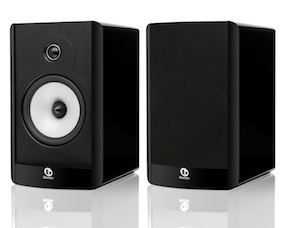 Boston Acoustics today introduced a brand new line of high-performance, high value A Series loudspeakers. The new A Series includes:
All A Series 3- and 2-way models feature Boston's 1″ Kortec soft dome tweeter for superior high frequency response. Two new powered subwoofers, the 300-watt (650 watts peak) ASW 650 (check price) front-firing 10″ ported and 150-watt (300 watts peak) down-firing 10″ ported ASW 250 ($349.99) complete the lineup.
In addition, Boston Acoustics is offering a convenient new 5.1-channel surround sound speaker package, the A 2310 HTS. The system delivers immersive cinema-like audio right out of the box. It includes five A Series speakers, four A 23 satellite speakers, one A 223C center channel (sold only as part of the speaker package, with dual 3-1/2″ woofers) and the ASW 250 subwoofer, for $899.99. The A Series is expected to be available in February 2011.
Good Looks and Legendary Boston Sound
Housed in stunning high-gloss scratch-resistant cabinets with textured tops and magnetic grilles, the A Series was designed to offer Boston's legendary sound, with modern styling, exceptional quality, and enduring value.
To deliver best-in-class sound, Boston engineers brought together the best elements of traditional loudspeaker design and technology and also included "Smart" Features to enhance the user experience. Vertical and horizontal internal bracings reduces cabinet resonances for enhanced audio quality, and a newly developed ceramic and glass fiber polymer woofer cones allow for higher speed, reduced distortion, and improved sensitivity. Further enhancing sonic performance, the crossover components in all A Series models incorporate low-loss film capacitors and low-distortion laminated silicon steel cores for the inductors in all critical areas. The A Series speakers are ideal for either multi-channel home theater or stereo-only music systems, and may be used with each other in any configuration for any listening application.
A Series Loudspeakers include Boston Acoustics "Smart" Features As part of Boston Acoustics' Play Smart approach to product design, the A Series includes a host of "Smart" Features to enhance the user experience.
Smart Features include:
Boston's 1-inch Kortec soft dome tweeter for crystalline high frequencies
Advanced ceramic/glass fiber polymer woofers with Deep Channel Design (DCD) deliver more bass response from less amplifier power
Acoustically tuned ports for improved low frequency response
High-contrast finish with scratch-resistant high gloss panels
Easy Hook-Up 5-way gold-plated binding posts provide total hook-up flexibility and the purest signal transfer
Boston's BassTrac circuitry for more bass without distortion (subwoofers only)
Eli Harary, Senior Vice President, for Boston Acoustics, noted: "With the creation of our new A Series loudspeakers, Boston Acoustics has set the benchmark for loudspeaker performance, design, and value once again. These stylish new A Series speakers redefine today's value/cost proposition and offer movie and music lovers the very best at-home listening experience."