Bose introduced the portable SoundLink Mobile Wireless Speaker which plays music from iPod touch, iPhone, iPad or any Bluetooth-enabled smartphone, tablet, PC or Mac. In addition, an auxiliary input can be used for a wired connection to play music from a MP3 or similar portable player.
Bose says the speaker's audio impact defies its size. It combines four low-profile neodymium transducers for clear high- and mid-frequencies, with new dual-opposing passive radiators — designed with a patented waffle-shaped surround — for rich, deep, low notes. With the radiators placed in an opposing fashion, vibration is eliminated, turning the energy into acoustic power. The speaker's audio package is complemented with sophisticated electronics, including Bose digital signal processing algorithms, to reproduce instrument definition and detail at any volume.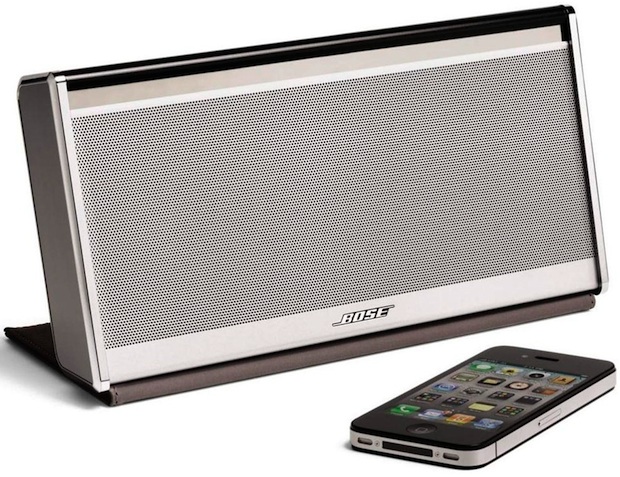 At less than two inches thick, and no bigger than an average book, it can easily fit in a bag, backpack or briefcase. For instant setup, its integrated cover unfolds into a stand. Open the cover, and the system is ready to be played. Close it, and the system shuts off. A rechargeable lithium-ion battery supplies power for more than three hours at high volume, and for more than eight hours at typical listening levels, making it ideal for the beach, park, party, home, or office.
The SoundLink Mobile speaker was built to withstand the rigors of daily use and was tested in Bose environmental labs to resist salt-fog, sand, wind, and moisture. Its end-caps, made from automotive-grade chrome, will survive being dropped — repeatedly.
The SoundLink Mobile speaker features Advanced Audio Distribution Profile (A2DP) and a powerful antenna for a reliable wireless audio connection. Pairing takes moments, and wirelessly connecting to a smartphone or tablet is as easy as pressing one button on the speaker's control panel. The six most recently used Bluetooth devices are stored in memory, eliminating the need to pair again. And music can be streamed while texting, emailing or web-browsing.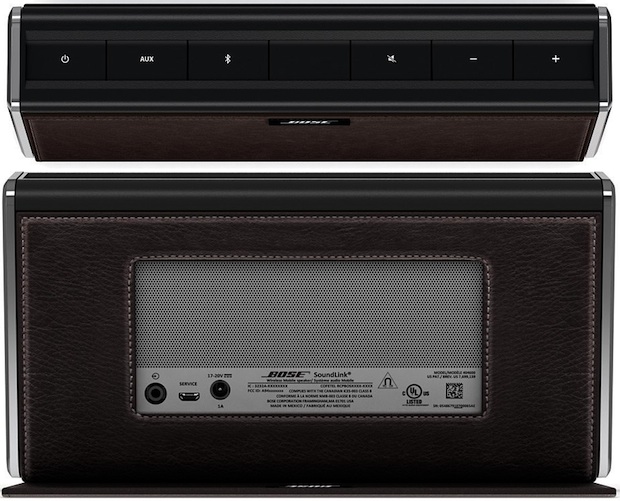 Price and Availability
The SoundLink Wireless Mobile speaker comes with a standard trim level and a dark gray Cordura nylon cover for $299.95, or in the LX model, with a premium trim level and a dark brown leather cover for $349.95.
Accessory covers in nylon (bright red or royal purple) and leather (burgundy or tan) for $29.95 or $49.95.
See more about: Bose News & Reviews, Wireless Speakers, iPod Speaker Docks