Sprint and Research In Motion (RIM) announced the BlackBerry Style 9670 smartphone, an elegant flip cell phone featuring a full QWERTY BlackBerry keyboard, new BlackBerry 6 operating system and a wide range of advanced communications and multimedia capabilities. It will be available in the United States only from Sprint beginning on Oct. 31.
The BlackBerry Style features a full QWERTY BlackBerry keyboard that makes email, messaging and real-time chats with BBM (BlackBerry Messenger) incredibly easy. It also comes with many advanced features, including a 5MP camera with flash and support for video recording, built-in GPS for location-based apps and geo-tagging, Wi-Fi for faster connectivity and extended data coverage, and an expandable memory slot for up to 32GB of additional storage.
The attractive new smartphone includes an optical trackpad for fluid navigation and boasts two large displays, an external screen for quickly viewing notifications and messages, and a high-resolution internal display that makes Web browsing or watching videos a pleasure. The BlackBerry Style smartphone will also be available in two fashionable colors — Steel Grey and Royal Purple.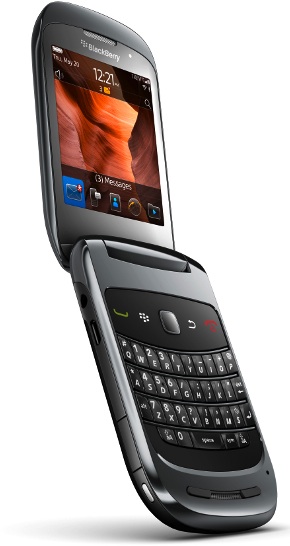 First Sprint Smartphone with BlackBerry 6
BlackBerry 6 features a redesigned interface that retains the familiar and trusted features that distinguish the BlackBerry brand, while delivering a fresh, approachable and engaging experience that's powerful and easy to use. It includes expanded messaging capabilities with intuitive features to simplify the management of social networking and RSS feeds (Social Feeds) and provides integrated access to BBM, Facebook®, Twitter, MySpace and various instant messaging applications that are preinstalled on the BlackBerry Style smartphone.
BlackBerry 6 also integrates a new and rich WebKit-based browser that renders HTML Web pages (as well as HTML email) quickly and beautifully for a great browsing experience. It features tabs for accessing multiple sites simultaneously, mouse-like navigation with the optical trackpad and a zoom feature that intelligently auto-wraps text in a column, while maintaining the placement of a page's key elements for easy viewing and navigation.
Universal search allows users to search through email, messages, contacts, music, videos and more on the smartphone, as well as extend searches to the Internet or to discover applications on BlackBerry App World. The BlackBerry Style also includes a preinstalled YouTube app and Podcasts app.
Availability and Pricing
The BlackBerry Style smartphone will be available nationally on Oct. 31 for $99.99 (after a $100 mail-in rebate) with a new line or eligible upgrade and two-year service agreement with activation on Sprint.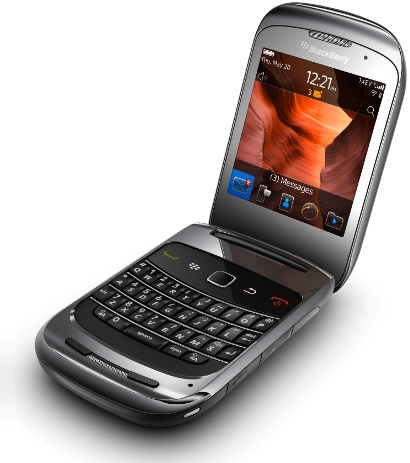 Reviews Around the Web:

blackberry style 9670