RIM announced the BlackBerry Bold 9790 smartphone with high resolution touch display, highly tactile keyboard, and precise optical trackpad, powered by the BlackBerry 7 operating system.
The BlackBerry Bold 9790 smartphone is built with premium materials and finishes in a narrow design that is easy to carry and exceptionally comfortable to hold. With the BlackBerry 7 OS and powerful 1 GHz processor, the BlackBerry Bold 9790 delivers fast, smooth performance for browsing the web, running apps, working with documents, and enjoying multimedia. It includes 8GB of onboard memory and an expandable memory card slot that supports up to 32 GB of additional storage. The camera, with flash, takes 5-megapixel photos or records videos in VGA (640 x 480).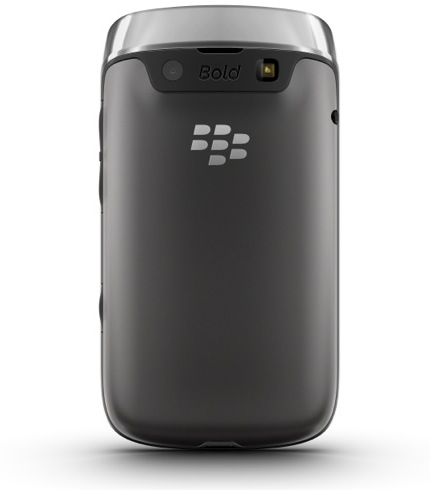 BlackBerry 7 OS delivers a faster and richer user experience with improved browsing, voice-activated searches, and support for Augmented Reality and NFC (Near Field Communications). It also includes the ability to manage personal content separately from corporate content, and comes with a variety of personal and productivity apps out of the box.
BlackBerry 7 also introduces an enhanced browser that provides a significantly faster, more fluid web browsing experience. The browser includes a new JIT (just in time) JavaScript compiler to improve the load time speed of web pages and it offers optimized HTML5 performance for incredible gaming and video experiences. The popular universal search capability has also been enhanced with support for voice-activated search, so users can simply speak to begin searching their device and the web for information.
The BlackBerry Bold 9790 includes built-in support for Augmented Reality and NFC, allowing users to connect with the world around them in fresh new ways. With the Wikitude Augmented Reality application, users can find nearby BBM (BlackBerry Messenger) contacts in real-time, read reviews on restaurants close to them, or get the story behind an interesting landmark and points of interest. NFC also enables many new and exciting capabilities, including the ability to make mobile payments, pair accessories or read SmartPoster tags with a simple tap of the smartphone.
Availability
The BlackBerry Bold 9790 smartphones will begin to be available from various carriers around the world over the coming weeks. Availability dates for specific devices from specific carriers will be announced in conjunction with RIM's partners. Check price →