Buyoyo.com, the leading supplier of online Chinese
Blu-ray, DVD, VCD, CD, Book, Games and Hi-Fi products in Hong Kong, has done a great job in retailing Chinese Book and Entertainments products and accumulated much experience on that. Now, they are expanding their business on wholesaling Chinese Blu-ray, DVD, VCD CD, Book, CD and Hi-Fi products all over the world. They have just re-developed B2B business platform biz.Buyoyo.com for the resellers selling Chinese Book, Hi-Fi and Entertainments products globally.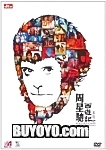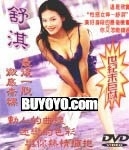 "With the pool of more than 215,000 titles of Blu-ray, DVD, Book and CD, the success
of Olympic Games in China, the pre-ordered services and customized delivery arrangement,
our order in August was growing rapidly", said Ms. Phoebe Cheung, Marketing officer of
biz.Buyoyo.com. "The market potential of Chinese community overseas and South East Asia
is very encouraging. Many orders are from overseas including the US, Canadian, UK,
Australia, Taiwan and Singapore. One reason is the customers of these countries have
accustomed to on-line shopping. Besides, Hong Kong movie stars and TV actors in these
areas are very popular".
Especially for customer in overseas Chinese community market, it is proved that online
shopping will be gradually adopted. It is especially worked when there is high season
for shopping. City Life is featured with hustle and bustle. It is really very convenient
for buyers to search their favourite product indoors with search engine in the web site.
Just paid in credit card or paypal, the ordered item will soon be delivered to them.
In additional with the pre-ordered services provided by biz.Buyoyo.com, once the new
title is released, they can receive it without searching among the Blu-ray or DVD
outlets outdoor.
Another reason for success is that they care to invest much on developing system and
resources planning. They have spent substantial capital in developing computer system and
logistic system on online shopping business. Based in Hong Kong, where there is a
well-developed in financial and information technological system infrastructure. If an
on-line shopping business partner equipped with communication business network, computer
system, efficient services and sound payment management, it is absolutely strength for
biz.Buyoyo.com to be a business partner.
Because of its strength in running the wholesaling business, backend logistics support
and system support for online shopping business, it will be a good example for those who
want to enter this market. You may feel interest in feature of biz.Buyoyo.com – the
world largest Chinese Blu-ray DVD, VCD,CD, Book and Hi-Fi products "B2B" platform. As
a biz.Buyoyo.com reseller partner, they can obtain up to 45% off the list price, first
priority in delivery arrangement and largest selection of Chinese Book and Entertainment
products.
About Buyoyo.com
Established in 1996, at present, Buyoyo.com (formerly DVDshelf.com) has become the
largest Internet online retailer of Chinese Entertainment products in the world. They
have a large selection of Chinese and foreign titles with clearly categorized to
facilitate movie, books and music lover ease to search. Now, we have over 215,000
different products in Blu-ray, DVD, VCD, CD, Books, Games, AV Accessories and Hi-Fi
products for customer to choose. The number is ever increasing and updated. Buyoyo.com
is to provide the customer a one-stop shop to purchase Chinese Book, Entertainment and
Hi-Fi products from all over the world and endeavors to offer our customers the lowest
possible prices.
—————————————————————————————————————————-
For further details about the development path of new http://biz.Buyoyo.com or request an
interview, please contact us at (852) 25665810, Fax: (852) 25665740 or e-mail to
sales@buyoyo.com.