RV Enthusiasts: HDTV Takes to the Outdoors
The OnAir GT, a mobile DTV Receiver & DVR (digital video recorder) for PC, was recognized by HGTV (Home and Garden Television) as one of the "Top 8 in '08" Ultimate Travel Accessories on a special presentation titled "RV 2008" which aired nationally on Sunday, March 30, 2008, on the HGTV network.
The OnAir GT has gained enormous popularity in the RV space because it allows campers and RV enthusiasts to watch and record over-the-air DTV and analog television programs on their laptop while out on an adventure.
AutumnWave President & COO, Patrick Castellani, stated that "The OnAir GT receives both DTV and analog television wherever a usable broadcast signal exists. It also tunes unscrambled digital and analog cable TV where available, and requires no internet or satellite connection, and no monthly fee. The GT is especially useful on a camping or RV trip because it can receive local news, weather, and emergency information broadcast by local TV stations as well as your favorite broadcast programs. It is a perfect choice for consumers to make the DTV transition."
The OnAir GT connects to a portable antenna (included) or to the rooftop antenna of a camper or motor coach to receive local TV stations in stunning high definition or standard definition. An AV input cable (included) allows you to connect your favorite gaming console and play your favorite video games right on your laptop while out and about, thus eliminating the need to lug around a big, clunky analog TV set. The OnAir GT is available at http://www.autumnwave.com (MSRP is $179).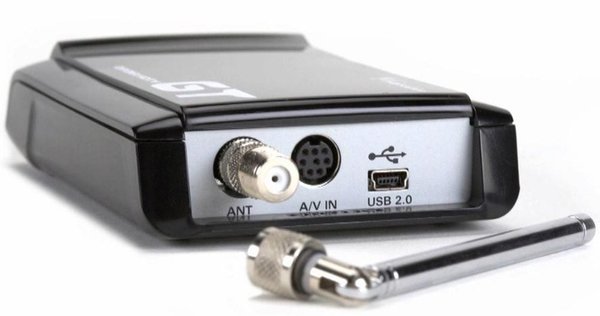 AutumnWave, with headquarters in Carlisle PA, is the North American manufacturer's representative and distributor for OnAir Solution DTV tuner products.