AgfaPhoto Digital Cameras with "sensor" Shutter Button
AgfaPhoto presents the first digital cameras with the red sensor shutter button for especially sensitive shutter release. The sensor cameras will be launched in the American Market at the PMA in Las Vegas, from March 3rd through to March 5th, 2009, in the South Hall at booth A 271.
The red sensor button, which was already used in 1969, revolutionised the photo world. It quickly became a trademark of the manufacturer. The red dot of the brand-typical shutter button has become an element of the AgfaPhoto logo. Today — as then — it stands for simple operation, reliability and optimal picture quality.
AgfaPhoto now presents the first digital cameras with the sensor shutter button. "Whilst in many design-orientated cameras there is the constant introduction of ever smaller shutter buttons, we place great store on the sensor technology for simplicity and user-comfort", says Michael Roessler, CEO at plawa. "The design of the AgfaPhoto digital cameras is "Made in Germany"".
The shutter button of the AgfaPhoto sensor 830s and 530s has a 14mm diameter, being clearly larger than most shutter buttons on current digital cameras. The full area of the finger tip lies comfortably on the shutter button and reduces shaking. The AgfaPhoto sensor cameras distinguish themselves further through their compact build and classic design vocabulary. At only 120g in weight (without memory card and batteries) they are very practical. A 2.4-inch TFT display helps to focus the subject and display captured pictures. Voice recording and video recording are also possible.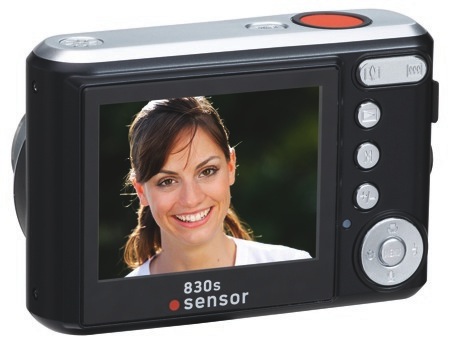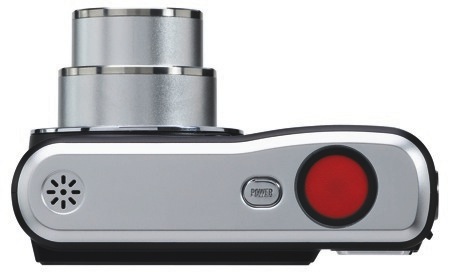 Both models are equipped with a modern CMOS sensor. The AgfaPhoto sensor 530s has a five-megapixel resolution and a 3x optical and 8x digital zoom. Its bigger sister, the AgfaPhoto sensor 830s, offers an eight-megapixel resolution and a 3x optical and 5x digital zoom. The Face Tracking Function helps to automatically set optimal exposure of faces. Even under bad lighting conditions, the camera's maximum sensitivity of ISO 800 ensures good picture quality. There are twelve scene modes and nine photo frames to choose from.
As of today, the new AgfaPhoto sensor cameras are available in black, bronze, rose and royal blue. Supplied in the package are a camera hand strap, pouch, two AA batteries, a USB cable, plus driver software. The AgfaPhoto sensor 830s and sensor 530s are available for $89.95 and $69.95 dollars (MSRP incl. VAT).