To help keep that cell phone or iPad scratch-free, 3M has introduced the new Natural View Screen Protector as a way to upgrade to superior screen protector technology. This new screen protector uses 3M's advanced technology to provide long-lasting protection, easy application, a crystal-clear image and stay-clean edges.
Product Benefits
Protects cell phones, iPads and other mobile device screens against smudges and scratches — and is proven to be scratch-resistant to 3M's steel wool test.
Easy to apply with no air bubbles and removes in seconds with residue- and spray-free adhesive technology.
Features stay-clean edges so dirt and dust do not collect along film edges.
Maintains clear, crisp image on your screen, while reducing reflections and improving contrast in ambient light conditions.
Compatible with touch screens.
Lifetime warranty.
Available in a variety of customized sizes for popular smart phones and the Apple iPad, and universal sizes for other smartphones and tablets. Custom-cut sizes available for:
Apple iPhone 4, iPhone 3GS, iPod Touch 2G and 4G, iPad
DROID by Motorola, DROID 2 by Motorola, DROID X by Motorola
HTC EVO 4G, DROID INCREDIBLE by HTC
Samsung Captivate, Epic 4G, Fascinate, Vibrant
Blackberry Bold 9000 and 9700, Tour 9630
Price and Availability
3M Natural View Screen Protectors are available now: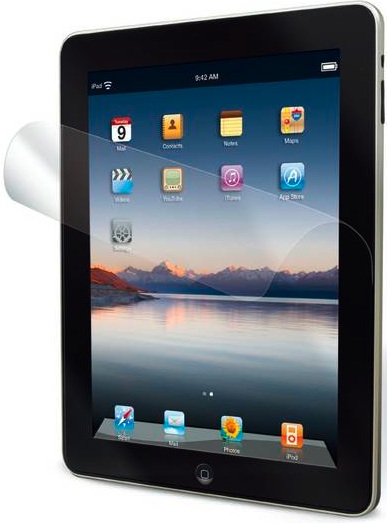 Reviews Around the Web:

3m natural view