Loading, please wait...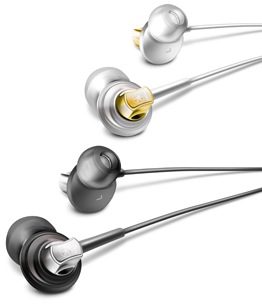 EPH-30 (left), EPH-50 (right)
Yamaha's First Line of In-Ear Headphones for Casual Listeners and Audiophiles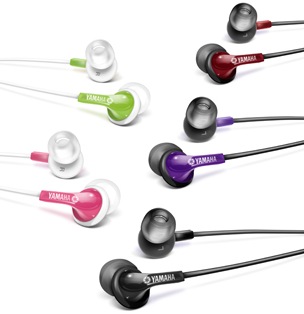 EPH-20
Yamaha has introduced three new in-ear headphones for mp3 players, iPods and other portable entertainment devices. The line, which includes the EPH-20 ($29.95), EPH-30 ($49.95) and EPH-50 ($99.95), takes advantage of the company's long-held expertise in audio and music products to provide Yamaha's signature natural sound, noise isolation, comfort and durability to casual listeners and audiophiles.
From the entry-level EPH-20 to the professional quality EPH-50, the Yamaha line offers great listening experiences to any music fan. All models provide a set of three ear buds of various sizes to best fit the ears of any listener and high efficiency to maximize mp3 player battery life. The EPH-50 features a larger audio driver, a 1/4-inch plug adapter for home stereo use and extra durable construction. The EPH-20 is available in five colors, including black, hot pink, indigo blue, lime green and red berry brown. The EPH-50 and EPH-30 are available in black and white.
Where to Buy
Reviews Around the Web:

yamaha eph-20