Loading, please wait...
The Lenovo Classmate+ PC is a purpose-built 10-inch laptop designed to improve learning for students in grades K-8. The Lenovo Classmate+ provides schools an affordable, child-friendly complete hardware and software solution. Based on the Intel Learning Series reference design, the PC will come pre-loaded with the Intel Learning Series software suite, specialized educational software and a variety of teaching resources.
The Lenovo Classmate+ laptop is designed for how children learn, based upon years of Intel's ethnographic research in education and Lenovo's heritage in this segment. The PC combines a modern design with ruggedness, full PC functionality and enhanced performance. The configurations pass rigorous testing with their drop-resistant exteriors and spill-resistant keyboards.
The Lenovo Classmate+ PC offers a full computing experience, equipped with an Intel Atom processor, Ethernet and WiFi Internet connectivity, Windows 7 operating system and high-capacity storage up to 250 GB or solid state drive options. It also comes with a 10.1 inch LED backlit screen, a 1.3 megapixel camera, multiple USB ports and a 4-in-1 card reader to support viewing multimedia.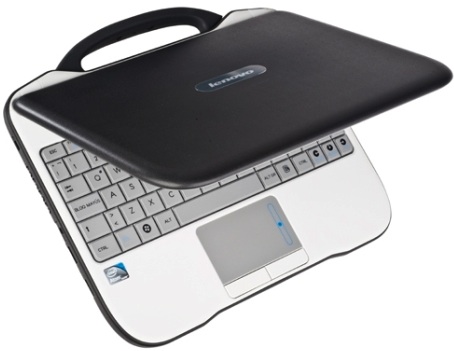 The new Classmate+ PC is a part of Lenovo's new Learning Environment, a model for how technology in education works in a classroom and 1:1 environment. The Lenovo Learning Environment, which is located in the company's Customer Innovation Center at its U.S. headquarters in Morrisville, N.C., provides a place to evaluate educational technology, offers professional development resources for teachers and serves as a feedback lab for students testing Lenovo PCs.
Pricing and Availability
The Lenovo Classmate+ PC is available immediately worldwide to qualified education and government customers through Lenovo sales representatives and channel partners. The price of the Classmate+ PC will vary in each market based on regional taxes, tariffs and configuration options. Check price →
Where to Buy