The folks at Monster gave me a sneak peak, five minute listening session with the soon to be released beats by dr.dre headphones. Even though I didn't get to listen for as long as I would have liked, I can tell you that the depth of the bass instantly grabbed my attention and I didn't want to take them off. Also the noise-cancelling feature did a first-rate job of shutting out external sounds.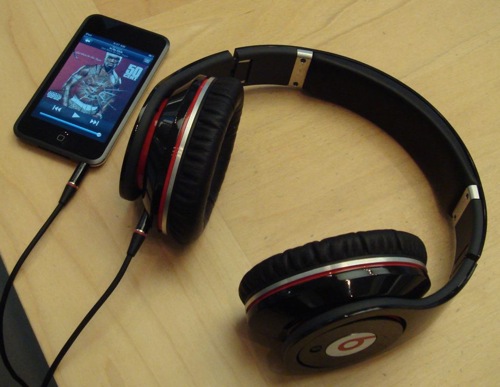 These high-quality noise-cancelling over-the-ear headphones were very comfortable to wear. The Monster represensatives informed me that a tremendous amount of research was involved to get the comfort and sound just right. They tell me these headphones are the first specifically designed for hip-hop music, with the approval of Dr. Dre himself.
Regular mp3 and AAC (128-256kb) tracks of various types of music that I listenened to off my iPhone sounded reasonably good for a headphone of this price, but it was the high bit-rate uncompressed hip-hop songs that really made these headphones standout.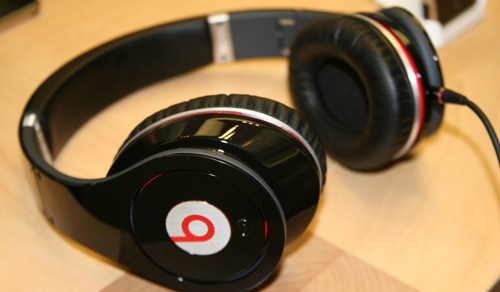 If you've been saving up for the Bose QuietComfort 2 headphones, you should definitely consider splurging on the dr.dre's.
The beats by dr.dre headphones are expected to be officially released by summer 2008 for $399 MSRP.
2011 Update
Since the release of these headphones they have been renamed the beats by dre Studio Headphones and are now priced at $349. (check ebay)
The new flagship headphone in this line is called the Pro beats by dre Headphones for $449.
A less expensive on-ear beats headphone is called the Solo HD beats by dre Headphones for $219.