Yurbuds is the only company to create an earphone that is guaranteed not to fall out with their patented Ear-Lock Technology.
The Company has been successful in getting the endorsement of some of the top athletes including one of the top 10 triathletes of all time and the 2010 Ironman World Champion Chris 'Macca' McCormack. "I fell in love with Yurbuds immediately. There simply isn't a better product out there! The comfort is amazing and the sound is spectacular. And they simply don't move, it's fantastic!", said McCormack.
"The success of our venture is founded on our ability to provide a product line that consumers need and retailers desire. We provide solutions to our retail partners and help them grow their business in the earphone space. It is our goal to exceed the expectations of our consumer and our retail partner in every interaction," noted Seth Burgett, CEO of Yurbuds and Ironman triathlete.
Price and Availability
The Yurbuds Ironman Series Earphones are now available in-stores at Best Buy and online at Amazon.com for $49.99.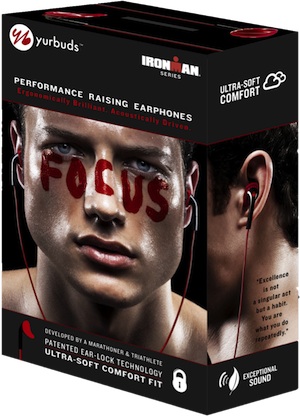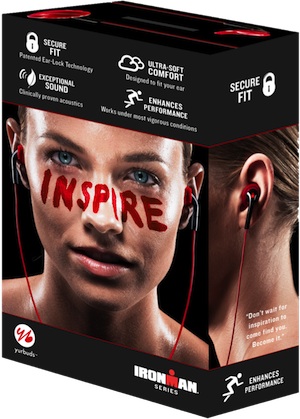 About Yurbuds: The Company's' mission is to transform the athletes' experience through personalized service and exceptional audio products that integrate ergonomics and emotive design. Burgett conceived his award-winning idea while training for a half-Ironman triathlon in 2007. Using his background in medical devices, he and his team have developed products that provide athletes with the ability to be active for hours while focusing on their workout and not their equipment.