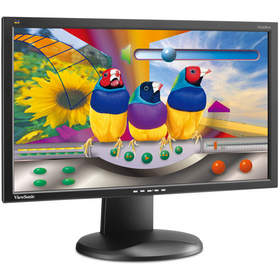 20 to 27-inch Widescreen Ergonomic Displays
ViewSonic just announced the launch of the VG28 series, its latest family of ergonomic widescreen LCD monitors with ENERGY STAR 5.0 and EPEAT certifications. Offering innovative space-saving and ergonomic design features as well as an ECO mode, saving up to 30% of average power consumption, the VG28 series is making its debut with 20″ VG2028wm, 22″ (22.5″ viewable) VG2228wm, 24″ (23.5″ viewable) VG2428wm and 27″ VG2728wm models.
All models in the VG28 series offer a flexible, ergonomic screen setup for ultimate comfort. Including height adjust, swivel and tilt functions, as well as a slim bezel design with hidden stereo speakers, these monitors contribute to a space-saving and clutter free work or entertainment setup. Additionally, the 24″ VG2428wm and 27″ VG2728wm will offer a 90° pivot to allow for portrait or landscape viewing. Whether on a desk, mounted on a wall or coupled with any VESA compliant monitor stand, the VG28 series monitors provide a stylish and adaptable solution to any space.
"The VG28 displays offer flexibility and comfort along with certified energy savings," said Sean Gunduz, senior product marketing manager, ViewSonic. "Ergonomic design and eco-friendly features are increasingly important for those looking to maximize space and minimize waste, and the VG28 series has been designed with an energy-efficient, high-quality office and classroom set-up in mind."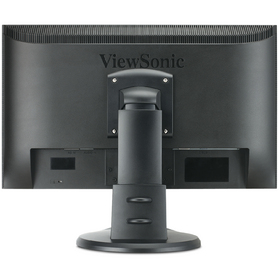 Easily integrated into any setup, all VG28 series monitors have diverse input options with DVI and VGA as well as a 2-port USB hub (4-port USB hub and HDMI input for the 27″ VG2728wm) for clutter free and convenient connectivity. Offering a 1600×900 (VG2028wm) and 1920×1080 (VG2228wm, VG2428wm and VG2728wm) resolution, each monitor provides crisp, clear quality, coupled with ViewSonic's strongest pixel performance guarantee for ultimate peace of mind.
Pricing: