High-Brightness Projectors for the Professional Installation Market
ViewSonic Corp. announced the new Pro 8 Series installation projection line featuring the XGA Pro8500, WXGA Pro8450w and Full HD Pro8400, with brightness ratings up to 5,000 lumens.
All three projectors offer high brightness solutions for professional grade installations, and include a host of connectivity options such as RGBx2, HDMI, network over IP presentation, USB PC-Less function, direct USB plug-and-play display, and even wireless networking with an optional dongle attachment. Full network management capabilities are provided via the included Crestron RoomView Express control software, while network presentation software allows for multiple presenters in both 2:1 and 4:1 split screen configurations. A wide 1.5x optical zoom provides maximum mounting flexibility for easy installation, and maintenance continues to be a breeze with features like a top loading lamp and filter-free design.
"ViewSonic's Pro 8 Series demonstrates our dedication to the commercial Pro AV installation market," said Erik Willey, director of projector product marketing for ViewSonic. "With a choice of resolutions from XGA, WXGA to a 1080p Full HD solution, and brightness output up to 5,000 lumens, ViewSonic continues to push standards by offering the most powerful and cost effective combination available to the market."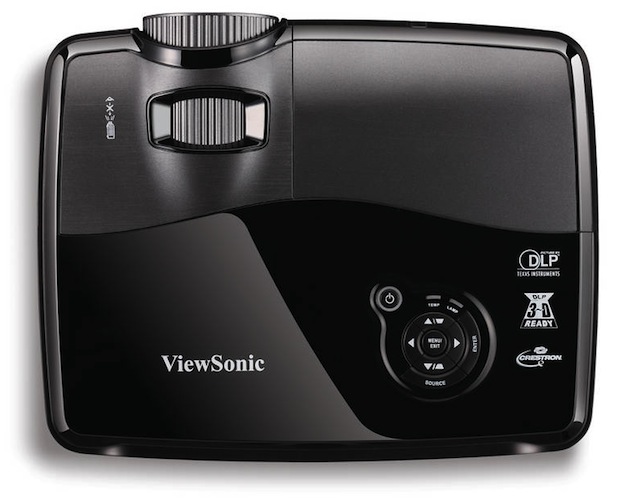 Pro8500 – XGA high brightness projector
The Pro8500 is the ideal XGA projection solution for corporate boardrooms, lecture halls, auditoriums, and churches. This state-of-the-art DLP projector offers unmatched color brilliance with the latest 6 segment color wheel design, while the built-in 10w speaker and audio output port complete its multimedia capabilities. Equipped with a powerful 1.5x optical zoom, the Pro8500 produces images up to 300″ with vivid clarity. Teamed with 5,000 lumens, this projector provides optimum performance in nearly any lighting situation.
Pro8450w and Pro8400 – WXGA and Full HD high-brightness 3D projectors
For those installations requiring the latest wide format WXGA solution, ViewSonic also today announced the Pro8450w. For a Full HD true-to-life entertainment experience, ViewSonic also introduced the Pro8400 projector. The Pro8450w boasts 4,500 lumens brightness and the Pro8400 delivers 4,000 lumens. Both solutions pack a powerful 1.5x optical zoom for versatile viewing, and are future-proofed with the latest 120Hz/3D capabilities.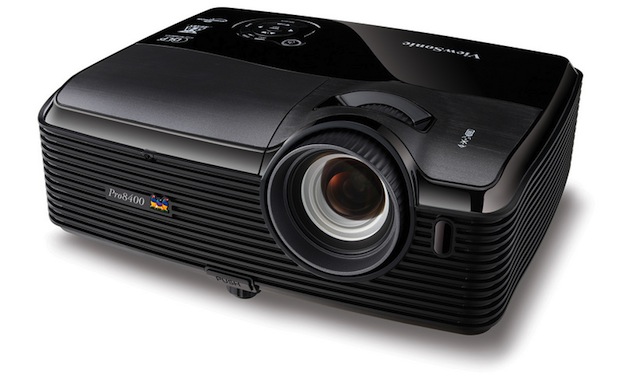 All three Pro 8 Series models include a three-year limited parts and labor warranty, with 1-year for the lamp and a free first year ViewSonic Express Exchange service. The Pro8500 and Pro8450w will both be available in August 2010 for respective ESPs of $1,649 and $1,549. The Pro8400 will be available in September for an ESP of $1,799.