Available with Windows 7 Starter
The follow-up to Toshiba's award-winning, super-compact netbook is now available with Windows 7 Starter. The Toshiba mini NB205 will continue to feature a 10.1-inch diagonal widescreen display, full-sized keyboard, laptop-sized touchpad and nine-hour battery life. Toshiba will offer the mini NB205 in multiple configurations with either 160GB or 250GB hard drive configurations and a choice of five color finishes: Sable Brown, Frost White, Indigo Blue, Posh Pink and Onyx Black. Prices start at $399.99 MSRP. Available on October 22, 2009.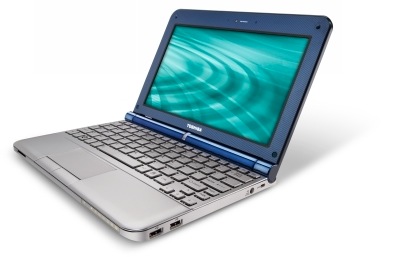 See more information on the original NB205 models.
Reviews Around the Web:

toshiba mini nb205