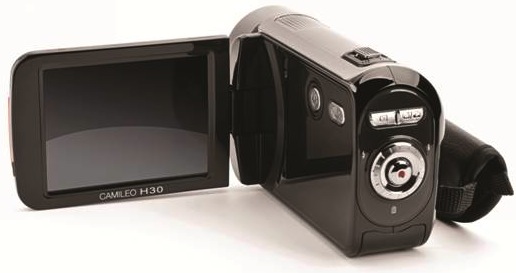 Toshiba CAMILEO H30
Toshiba Enters U.S. Digital Camcorder Market
Toshiba just announced its entry into the U.S. digital camcorder market with the introduction of its CAMILEO™ line. From the pocket-sized S20 to the compact touch-screen H30 and X100, the lightweight, Full HD resolution CAMILEO line is designed for the modern, mobile and digital lifestyle. Prices start at $179.99 MSRP.
According to IDC, the traditional camcorder market is shifting to HD, as nearly 45 percent of all units shipped in 2009 were HD models and is expected to hit 60 percent in 2010. The easy-to-use CAMILEO line supports 1080p Full HD resolution allowing consumers to capture and edit high-quality video, take still camera photos and view them directly on their computer or TV.
"The CAMILEO line is a very natural extension of our consumer electronics offerings in the U.S. and provides the quality consumers expect from the Toshiba brand," said Ron Smith, vice president of marketing, Toshiba America Information Systems, Inc., Digital Products Division. "The line is meeting a growing consumer demand for affordable HD camcorders that make sharing memories with friends and family easy and fun."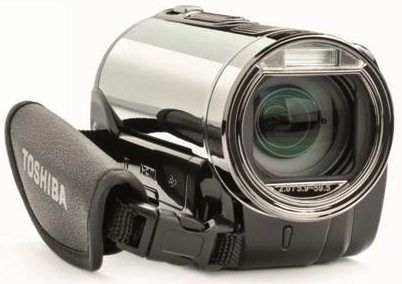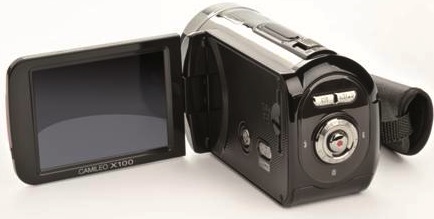 Toshiba CAMILEO X100
Along with delivering 1080p Full HD resolution, key features of the CAMILEO line include a 3-inch LCD monitor, YouTube™ hotkey for instant uploading to the Internet, as well as the ability to take standard SD/SDHC memory cards up to 32GB, giving users up to 12 hours of video at the lowest setting. In addition, users can watch the videos on a big-screen HD TV and charge the camcorders with the included HDMI™ and USB 2.0 cables.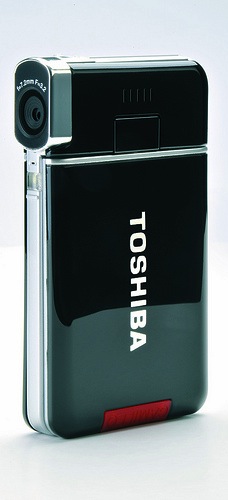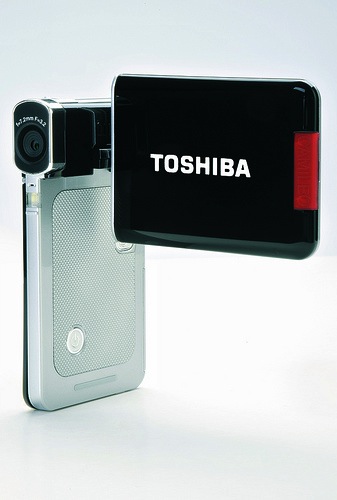 Toshiba CAMILEO S20
Product line specific features:
CAMILEO S20: At two-thirds of an inch thin and 3.5 ounces, the S20 fits easily into any pocket. It has 4x digital zoom4 and takes 5 megapixel digital still photos. ($179.99 MSRP)
CAMILEO H30: The compact and lightweight H30 is 8 ounces, has a 3-inch LCD touch-screen, 5x optical zoom and 4x digital zoom5, and takes 10 megapixel digital still photos. ($249.99 MSRP)
CAMILEO X100: The high-end X100 is 9.5 ounces, has a 3-inch LCD touch-screen, 10x optical and digital zoom, as well as takes 10 megapixel digital still photos. ($399.99 MSRP)
Availability
The CAMILEO line is now available for pre-order at toshibadirect.com and will be available for purchase at a variety of major consumer electronics and computer stores nationwide on April 19, 2010.