Ten One Design introduced the Magnus Magnetic Stand for iPad 2 which takes advantage of the iPad's magnetic properties for low-profile landscape viewing. Magnus has a strong magnetic grip that is nearly invisible from the front. Plus, the smooth, buttery, silver finish complements the iPad's minimalistic design beautifully.
Magnus is first machine-crafted from pure aluminum and then hand-finished using the latest manufacturing techniques. After that, customized magnets are installed into the base, and rubberized feet are fitted to the bottom surface.
The Magnus stand is designed to be used without an iPad 2 case and in landscape mode for those who embrace Apple's sophisticated aesthetic.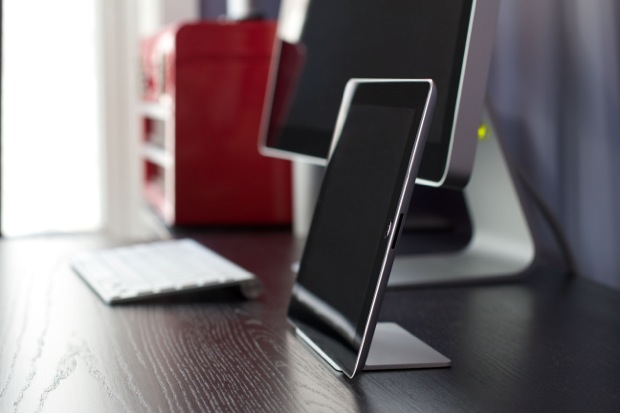 Price and Availability
The Ten One Design Magnus is currently available for $49.95.