SuperTooth introduced Crystal, a bluetooth in-car speakerphone that can be clipped onto a vehicle sun visor, which gives drivers the ability to talk on phones safely and hands-free.
The SuperTooth Crystal supports Multipoint technology. It is very practical if you have both a personal and a business mobile phone, as it can be connected to both phones simultaneously.
The SuperTooth Crystal's fully automatic pairing feature makes it easy to use for anybody. Just enter your car, bang the door, and the SuperTooth Crystal will automatically reconnect to your phone. For added convenience, it will beep to confirm reconnection.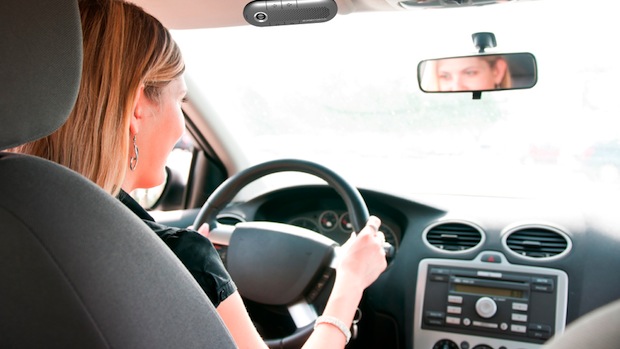 With Bluetooth A2DP support, Crystal can stream music directly from compatible phones. It can also announce turn-by-turn navigation from all Bluetooth A2DP-enabled smartphones.
Features
Slim, sleek design available in brushed metal black
Attaches to a car's sun visor via a durable, magnetic clip
Provides instant hands-free calling capability for any type of vehicle
Automatic pairing and multi-point technology connecting up to 2 phones simultaneously
Up to 20 hours of hands-free talk time (40 days of stand-by) per 3 hour charge of its lithium ion battery
Streams music directly from all Bluetooth A2DP-enabled phones and announces turn-by-turn navigation from a Bluetooth A2DP-enabled smartphone.
Supports voice recognition dialing for phones equipped with this feature
Displays remaining battery level on the screen of iPhones
Price and Availability
The Crystal is available beginning today on www.SuperToothStore.com for $69 in brushed metal black. See more products with Bluetooth.