Speakal introduced iHog, the stylish hog-shaped iPod/iPhone docking station speaker system. Available in pink and white, iHog comes with the docking station, AC power adapter/power cable, 3.5mm Audio Jack Connection, Remote Control with battery and user manual.
Lightweight at around 4 lbs, the iHog provides up to 10 hours of lithium rechargeable battery life that also charges your iPod. Its universal cradle lets you play all your iPhones and iPods (including iOS4, iPhone 3 and iPhone 4) outdoors or indoors with 4 high-quality speakers delivering 360 degrees of sound with 2 tweeters, 2 sound diffusers and a downring 20 Watt subwoofer, a super amplification stereo system and optimized airflow, with frequencies from 50Hz-20KHz for a total output of 28+ Watts that fills up a room with sound.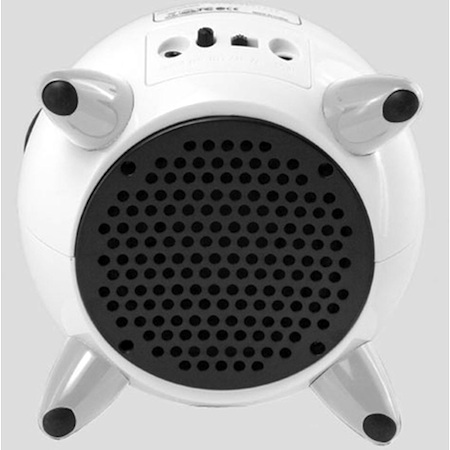 Based on Speakal's iPig docking station, the iHog is more powerful and portable, with a battery-operated docking station that features easy-touch Humanized Touch Volume Controls to adjust the iPod's navigation with a light touch of the hand. Just push the hog's ears to turn the volume up or down, or its head to skip tracks, pause, or stop or use the included remote to adjust the controls from a distance. In addition, the iHog can be connected to a TV, gaming console, or other music source with the included 3.5mm connection.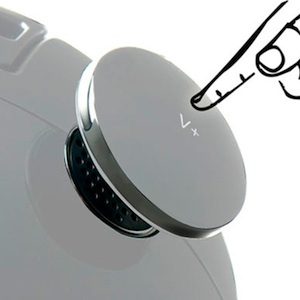 Features:
iPod Docking Station compatible with all dock connector iPods and iPhones.
2.1 Stereo Speaker System.
Humanized Touch Volume Control and iPod music navigation.
Lithium rechargeable battery for up to 10 hours of battery life.
Remote control.
Adjustable Bass and Treble.
4 Speakers positioned for maximum sound separation and distribution with tweeters and midrange.
20W Subwoofer.
Total output of 28+ Watts.
Shape designed to deliver 360 degrees of sound.
Airflow optimized design for consistent sound performance.
Bass Reflex Technology.
3.5mm AUX input jack to connect to TV, gaming consoles, or other music sources.
Manufacturer's Warranty.
Price and Availability
The iHog iPod docking station speaker system is available now in pink and white at $119.99 at Amazon until Sept. 30, $139.99 after. Black and black/white Panda style colors are coming soon.