Sony today introduced its latest fun and affordable boombox.
Portable Tunes… in Color
The new ZS-E5 boombox model will deliver your music in style. At about $40, it is Sony's most personalized and least expensive boombox. The system features a light-hearted design in a compact body for easy portability. Four color options include pink, red, blue and aqua.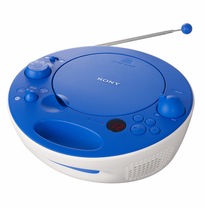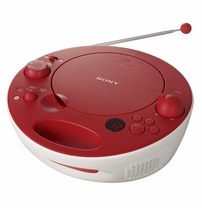 The ZS-E5 model includes a built-in analog AM/FM tuner, an integrated CD player that supports CD-R/RW playback, and a line-in jack for digital music players. This fun, versatile boombox also has a large LED display and easy to use buttons — ideal for anyone who likes listening to music out loud, on the go, without the fuss.
Availability
The boombox will be available in April direct at www.sonystyle.com and at Sony Style stores around the county, as well as military base exchanges and authorized dealers nationwide.