Sony announced two Digital Link Sound Systems that add-on iPhone/iPod integration and enhance the audio quality of factory head units. The XDP-PK1000 is an all-in-one five piece package which includes amplifier and subwoofer. The XDP-MU110 model is a condensed three-piece system without the sub and amp.
XDP-PK1000 Digital Link Sound System
The XDP-PK1000 Digital Link Sound System is a total car audio system comprised of five pieces: Cradle for iPhone, card remote, Digital Sound Processor Master Unit, 12 inch box subwoofer, and Class D Mono Block Amplifier. The internal DSP processing creates a balanced front stage and improves sound quality on a pre-installed original car audio system. It enhances iPod Touch or iPhone playback by digitally connecting and fully processing in the digital domain for optimized sound performance. It also enables adjustment of time alignment, equalization and crossover points to deliver an improved audio experience. The processor is customizable, utilizing three multi-position switches to adjust DSP parameters for 18 types of vehicles.
Bass response is increased with the 300 watt Class D amp and sealed 12 inch subwoofer enclosure. The Class D amp is highly efficient, converting about 90% of incoming power into output to the speakers. Sony's original technology, Dynamic Distortion Suppressor, suppresses distortion that occurs at higher playback levels for clear bass reproduction. The subwoofer utilizes Sony's Dimpled Woofer Cone, which makes the unit lightweight but tough, while producing higher output power.
Using the adjustable dash mounted cradle, you can control playback of internally stored audio content or listen to audio from internet audio apps on an iPod touch or iPhone. The included wireless remote lets drivers control the basic functions of the system.
XDP-MU110 Digital Link Sound System
For music lovers who already have an amplifier and subwoofer or want to install a different audio system, the XDP-MU110 system is an ideal solution. This model comes with three pieces: Cradle for iPhone, Digital Sound Processor Master Unit and card remote. Buyers of this model still get the enhanced sound quality from the DSP processing and increased functionality from the mounted cradle and wireless remote control while having the flexibility and freedom to combine with the amplifier and subwoofer of their choice. The XDP-MU110 model offers a simple and easy set-up and navigation support by illumination color (cradle) and beep sound. Whether using the internal 45W x 4 high power amplifier for speakers or the 2 Volt Front, Rear and Sub RCA pre-amp outputs to feed an external amplifier, drivers can dial in the output for optimum sound.
Pricing and Availability
The Sony XDP-PK1000 Digital Link Sound System will be available in September 2011 for about $700.
The Sony XDP-MU110 Digital Link Sound System will be available November 2011 for about $400.
Photos: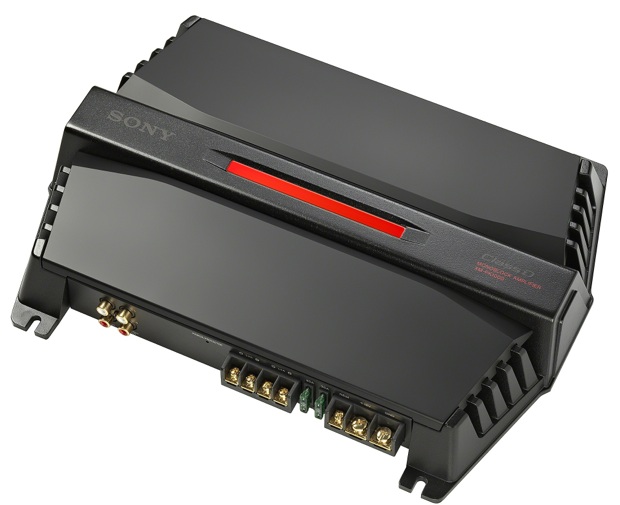 Sony XM-PK100D Amplifier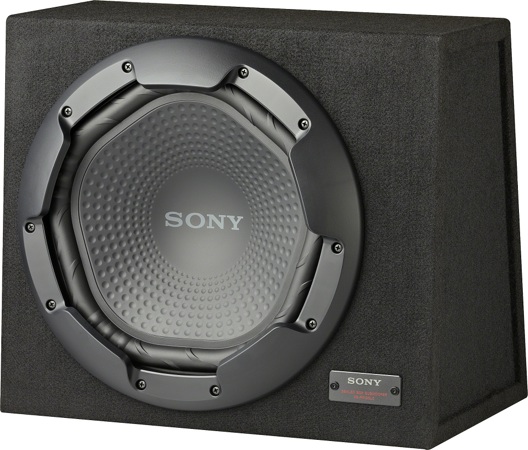 Sony XS-PK120LC Subwoofer

Sony XA-CA100IP Cradle for iPhone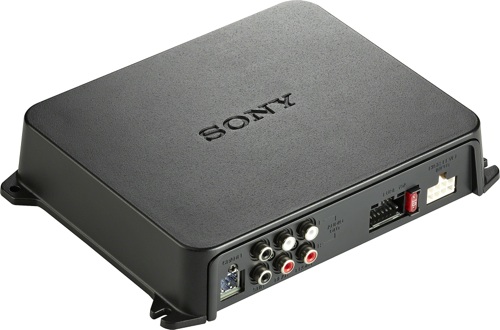 Sony XDP-PK1000 DSP

Sony RM-X251 Remote
See more about: Car Audio, Sony Car Audio, Sony Head Units