Eco-friendly 10-inch Mini Laptop Comprised of Environmentally Responsible Materials
Great for environmentalists and families alike, the VAIO W Series eco-friendly mini notebook features a reprocessed plastic chassis comprised of approximately 23 percent recycled CDs. It also comes in a stylish reusable carrying-case made from recycled PET bottles–no wasted cardboard packaging.
Committed to the environment, Sony also features trade-in and recycling programs. For more on Sony's proactive approach to creating products that grow out of greener thinking please visit: www.sony.com/green.
An ideal secondary PC, the VAIO W Series is ideal for anyone who wants casual computing, web browsing and social networking at their fingertips.
It also comes with parental controls built-in so you can create a safe on-line experience for kids. Featuring Kidzui and Online Family Norton software, kids have the freedom to learn, play, search and discover sites on the Internet while it gives parents the tools to manage the sites they visit.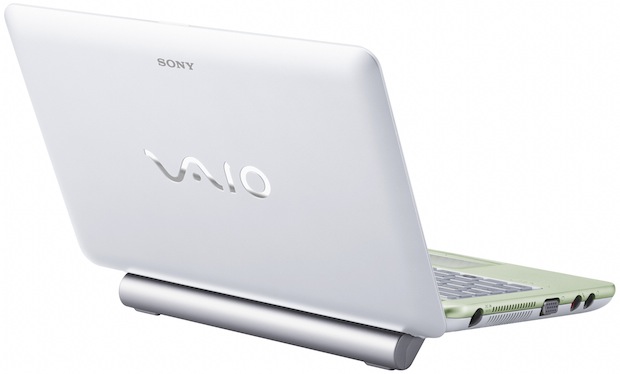 The VAIO W Series has a HD (1366×768) 10.1-inch LED backlit widescreen display that lets you view an entire web page side-to-side on a single screens
Its roomy 250GB hard drive for all your on-screen media — movies, photos and videos — just like that of a full-size PC. And with a long battery life, users can get up to seven hours of use on a single charge.
The VAIO W Series eco-friendly mini notebook comes in sugar white with a translucent green interior. It is equipped with Microsoft Windows 7 Starter operating system.
Available for pre-sale now at Sony Style stores around the country starting at $449.