Bold Colors and New Touch Features
The new Sony VAIO P Series features an array of built-in one-touch buttons that enable you to instantly access the web, adjust screen resolution and even tune-up your PC. A convenient trackpad built directly into the LCD bezel and a mobile nav grip have also been added making it easier than ever to access content on-the-go. Taking fashion to the next level, the P-Series is now available in five vibrant new colors electric orange, neon green, hot pink, icy white and classic black.
Measuring about the size of a business envelope and roughly as thin as a cell phone the P Series weighs in at just 1.4 pounds. It integrates full PC features so users can edit documents, watch online videos, and organize photos all with an ultraportable design.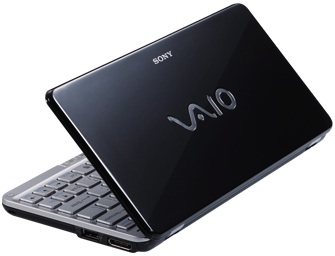 The new PC features one-touch buttons providing convenient shortcuts with just a click.
Press the WEB button, and this Instant mode option launches directly into your browser. You can even press it when the PC is turned off and it will launch you into your web browser without a full boot through the Windows operating system.
The ASSIST button launches Sony s own VAIO Care "! software, an easy-to-use program that lets you tune-up, maintain, update and troubleshoot the PC.
A resolution button lets you increase or decrease screen resolution for optimal viewing.
The P Series also boasts a unique mobile nav grip to surf the web without a mouse or keyboard. A trackpad and left- and right-click buttons are built right into the LCD bezel, providing a creative solution to navigate the web and a new way to interact with a PC.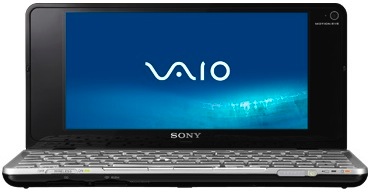 It features a high-resolution, 1600 x 768, LED backlit 8-inch ultra-wide display (diagonal), making it easy to view everything from entire spreadsheets to full web pages. Plus, for a more convenient way to read long web pages without all the scrolling, turn the P Series on its side to change the viewing orientation from landscape mode to portrait mode. A new array of stylish carrying cases and wireless mice are now available.
Pricing and Availability
Available now for pre-sale at www.sony.com/pr/pseries and at select retailers around the country for about $800.