Sony announced the STR-DA5700ES A/V Receiver which features DTS Neo X, DLNA client capability, Faroujda 1080p upscaling and BRAVIA internet streaming services. In addition, Sony has improved the user interface and set-up wizard.
Furthermore, the STR-DA5700ES supports a variety of audio codecs and offers automatic phase matching and speaker relocation technologies. The network capable receiver includes built-in apps for both iOS and Android devices.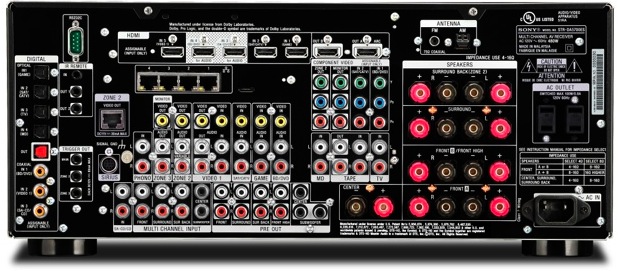 Price and Availability
The Sony STR-DA5700ES A/V Receiver will be available November 2011. Pricing was announced. We will update this post when more information becomes available.
See more about: A/V Receivers, Sony Receivers, Sony BRAVIA