SIM2 announced the M.150 single-chip DLP LED 3D 1080p Home Theater Projector that doubles as a mood lighting accessory to add vitality to the home by painting with light and images. Whether it's personal photographs, art, mood lighting, or movies, this system delivers stunning visual pleasure, to ignite the senses. As the world's first 3D active LED video interior design system, this is a one-of-kind solution for discerning customers who desire a unique way to enhance the beauty of their home with a window of light created with cutting-edge projection technology.
The M.150's advanced DLP imaging technology allows customers to indulge their creative side. Whether it's painting their homes with light and color, creating their own personal digital art gallery or enjoying their favorite movies or sports, each becomes a rich, fulfilling emotional experience at the touch of a button. With its generous palette of vivid color and light, the M.150 can add subtle visual ambiance, or create a bright, colorful reproduction of your choice of digital imagery.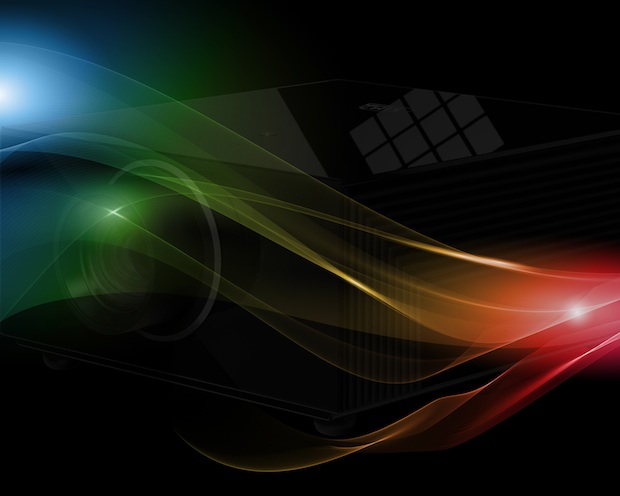 "SIM2 is offering a product that transcends traditional home cinema, and provides a unique visual solution to 'video furnish' one's home with light," said Alberto Fabiano, Executive Vice President of SIM2 USA.
Specifications
0.95″ 1080p DC4 Single chip DMD
1920 x 1080 resolution
SIM2's Super PureLED technology
Lighting system: NEW HIGH EFFICIENCY Luminus Phlatlight PT120 R/G/B LEDs
LED lifetime (estimated) 30,000 hours
DynamicBlack technology
Contrast ratio up to 100,000:1 with DynamicBlack
Luminance 1,100 ANSI Lumens (standard 'white' measurement)
SIM2 active 3D* technology 120 Hz
SIM2 PureMovie, PureMotion and PureMotion3D*
2 long throw ratio lenses available: T1 (1.5 – 2.1 :1) and T2 (2.1 – 3.9 :1)
Motorized Lens shift: Vertical Up 60%/Down 25%, Horizontal ±8%
Horizontal and vertical scan frequency: 15-80 kHz, 48-120 Hz
2 x HDMI (1.4a with Deep Color)
Color space: >128% NTSC, >180% Rec. 709
EasyLED 2.0 software
Dimensions: W 16.5 x H 8 x D 21 inches
* A SIM2 VISUS System is required to initiate this feature (sold separately)