SRH840
Unparalleled Audio Performance, Comfort, and Durability for Studio and Home Recording
Shure Incorporated introduced three new professional headphone models, the Company's first over-the-ear headphones designed specifically for studio applications. The SRH840, SRH440, and SRH240 join Shure's lineup of professional and home recording equipment, including the recently introduced X2u, XLR-to-USB Signal Adapter and PG27USB and PG42USB Side Address Condenser Microphones to offer a complete recording package for studio engineers, musicians, and home recordists. Building on more than 84 years of delivering premium audio experiences, Shure's Professional Headphones offer unparalleled audio quality, ergonomics, and durability.
Traditionally, the market for professional headphones has been limited to recording studios and production houses. However, the proliferation of portable listening devices, user-generated content, and home recording studios has increased demand for affordable, professional quality recording gear. Shure Professional Headphones achieve a masterful balance between comfort, durability, and rich lows, warm mids, and crisp highs. The SRH840, SRH440, and SRH240 each have a unique sound signature, and offer home recordists, performing artists, and studio engineers premium sound quality for a variety of uses – from active listening to critical monitoring.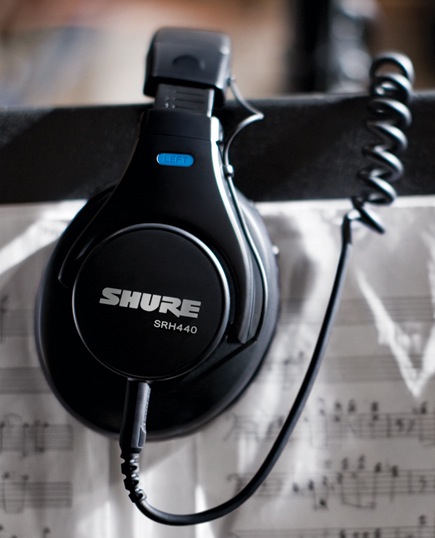 SRH440
"Recording engineers need three critical things: flat, natural audio reproduction, comfort during extended wear, and gear that can stand up to the rigors of everyday use. To perfect those attributes, we combined Shure's legacy of working with sound engineers and recording artists with the depth of experience we gained with our consumer line of Sound Isolating™ Earphones," said Scott Sullivan, Shure's Senior Director of Global Product Management. "Our new Professional Headphones represent the next step in Shure's recording story – one that engages professional and amateur recordists."
Shure's Professional Headphones' closed-back, circumaural design maximizes comfort during extended wear. Additional features include:
SRH840 Professional Monitoring Headphones – Optimized for studio recording and critical listening, the SRH840 features reference-quality frequency response, rich bass, clear mid-range, and extended highs. The model's ergonomic fit and collapsible construction offer added comfort and portability.
SRH440 Professional Studio Headphones – Tuned to deliver accurate audio reproduction, the SRH440 is optimized for professional audio equipment, including DJ mixers, mixing consoles, and headphone amplifiers. The adjustable headband and collapsible construction make the SRH440 ideal for recording and monitoring.
SRH240 Professional Quality Headphones – Calibrated for connection to consumer listening devices and professional equipment such as mixing consoles, the SRH240 reproduces full bass with detailed highs.
Pricing and Availability
SRH840: $199.99 retail [$250.00 MSRP]
SRH440: $99.99 retail [$125.00 MSRP]
SRH240: $59.99 retail [$75.00 MSRP]
Shure Professional Headphones will be available to consumers this summer and will carry a two-year limited warranty.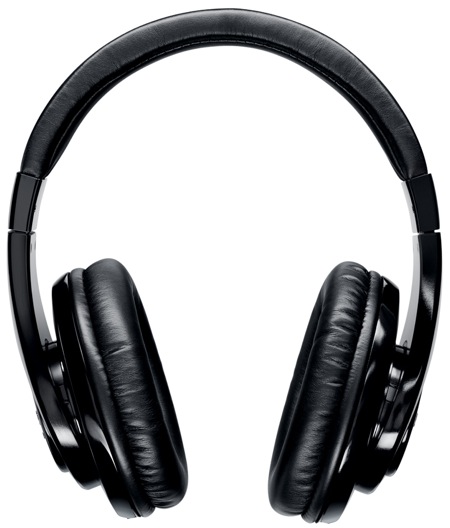 SRH240
About Shure Incorporated
Founded in 1925, Shure Incorporated is widely acknowledged as the world's leading manufacturer of microphones and audio electronics. Over the years, the Company has designed and produced many high-quality professional and consumer audio products that have become legendary for performance, reliability, and value. Shure's diverse product line includes world-class wired microphones and wireless microphone systems for performers and presenters, award-winning earphones and headsets for MP3 players and smartphones, and top-rated phonograph cartridges for professional DJs. Today, Shure products are the first choice whenever audio performance is a top priority.
Shure Incorporated corporate headquarters is located in Niles, Illinois, in the United States. The Company has additional manufacturing facilities and regional sales offices in China, Germany, Hong Kong, Japan, Mexico, The United Kingdom, and the United States.