Sharp today introduced the largest LED LCD Television to date, the 80-inch AQUOS (80-inch diagonal) LC-80LE632U. This new TV is a full HD 1080p (1920 x 1080) Smart TV, equipped with built-in Wi-Fi and access to apps like Netflix, CinemaNow and VUDU as well as Sharp's exclusive AQUOS Advantage LIVE online support.
"Our 80-inch AQUOS TV delivers more
than double the screen area of a 55-inch
TV, for an amazing viewing experience,
It's truly like nothing else on the market."
— John Herrington, President, Sharp
Electronics Marketing Company of America.
Sharp claims the AQUOS 80-inch LED LCD TV offers stunning picture quality with a full array LED backlighting system to ensure uniformity in both color and brightness from edge to edge and corner to corner while also enabling an incredible dynamic contrast ratio of 6,000,000:1. Additionally, the LC-80LE632U employs 120Hz Fine Motion Enhanced which virtually eliminates blur and motion artifacts in fast-moving video. At an incredible depth of less than four inches, the new AQUOS 80″ is a stylish replacement for similar screen size rear-projection TVs, with depth of almost two feet.
With AQUOS Advantage LIVE, Sharp AQUOS Advantage Advisors can remotely connect to the TV through the Internet to assist with TV setup, troubleshoot and optimize the picture quality.
The LC-80LE632U is the centerpiece to Sharp's large-screen push of 2011, following the release of five Sharp AQUOS 70-inch class TVs and 10 AQUOS 60-inch class TVs.

Features:
80-inch Class (80-inch diagonal) — more than double the screen area of a 55-inch Class TV;
Smart TV — delivers Netflix, CinemaNow and VUDU streaming video, customized Internet content and live customer support via built-in Wi-Fi;
AQUOS Advantage LIVE — a suite of premium connected services featuring the ability for AQUOS Advantage Advisors to remotely assist customers with setup and settings management directly over the Internet, right in the comfort of their own home;
Full HD 1080p X-Gen LCD Panel — with 10-bit processing is designed with advanced pixel control to minimize light leakage and wider aperture to let more light through;
Vyper Drive — game mode eliminates perceptible lag between video game consoles and the TV display;
Dual USB Inputs — enable viewing high-resolution video, music and digital photos on the TV;
120Hz Fine Motion Enhanced — for improved fast motion picture quality
Price and Availability
Sharp LC-80LE632U will be available in early October 2011 for $5,499.99 (USD).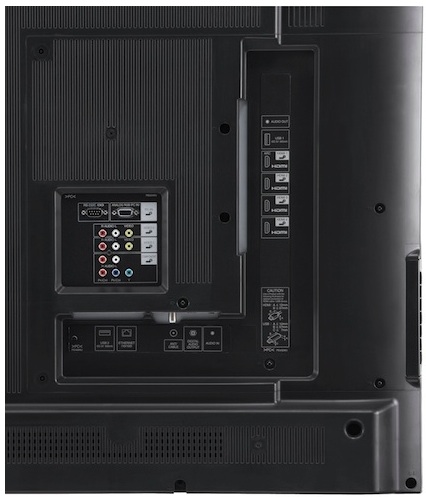 See more about: New HDTVs, LCD TV, LED TV, Sharp TV