Sceptre announced the X425BV-FHD swivel capable 42-inch LCD HDTV featuring premium sound and crystal clear display. Its equipped with 1920 x 1080 (1080p) resolution, an ultra-fast 5ms response time and 1.06 billion display colors for a broader range of distinct colors and a more vivid viewing experience.
While the crisp image makes the unit perfect for any use, including regular movie and live sports watching and digital signage, the SRS TruSurround HD and 7 Band Equalizer provides an immersive surround sound that makes every seat in the room the perfect location. In addition, 4 HDMI ports allows users to easily connect peripherals such as gaming consoles, DVD players or even auxiliary speakers for a premium entertainment experience.
Sceptre claims the energy consumption of the X425BV-FHD results in only $16 per year, placing it as one of the lowest costing big screen TVs on the market.
Price and Availability
The Sceptre X425BV-FHD is currently available online at Wal-Mart for under $370.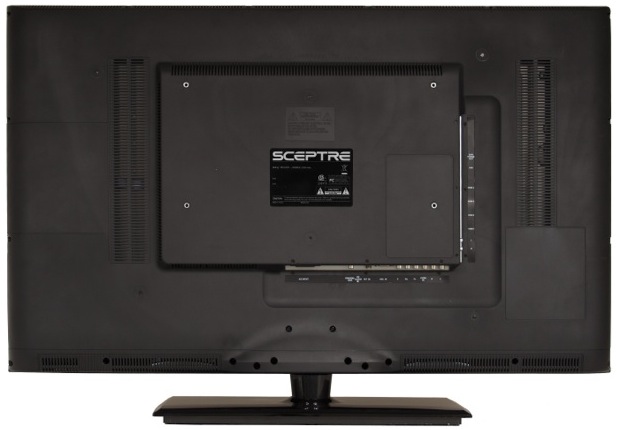 See more about: New HDTVs, Latest Sceptre, HDTV Reviews