Send audio wirelessly throughout your home without compromising sound quality
Best Buy Co., Inc. announced today the release of the Rocketfish wireless whole home audio system. Available exclusively at Best Buy, the affordable line of digital audio products is compatible with most existing equipment, creating a seamless and wireless home audio experience.
Rocketfish RF-RBWS02
"Best Buy customers are looking for the latest in wireless audio connectivity, and we're excited to offer them a complete Rocketfish product line with Rocketboost wireless technology as a comprehensive and high quality solution for sending audio throughout-the-home wirelessly at a great price," said Fernando Silva, Best Buy Exclusive Brands Vice President. "The new Rocketfish product line is an innovative solution that can enhance and be easily integrated into an existing home audio system."
The Rocketfish products take advantage of the new Rocketboost wireless technology, utilizing standard connections for speaker line and line level inputs, so it can work with almost any brand and upgrade equipment consumers already have at home. The product line is comprised of a Wireless Amplified Audio Receiver, a Wireless Sender/Receiver, a Wireless Outdoor Speaker and a Wireless HD Audio Starter Kit, which includes both a sender and receiver. The devices combined can send up to five sources to nine receivers throughout the home.
Best Buy created the new Rocketfish with Rocketboost wireless technology product line based on consumer insights taken from the first Rocketfish Wireless audio product (RF-WHTIB). Customers told Best Buy that they wanted connectivity which would grow with their lifestyles. Based on this feedback, the company created the Rocketboost wireless technology, which allows consumers to easily expand their listening experience throughout their entire apartment or home and also eliminates the wires for rear and surround channels for 5.1 and 7.1 home theater surround sound systems. It lets customers create the perfect set up without the hassle of drilling holes into their walls. It does not interfere with other wireless products and the audio is uncompressed digital audio compatible with all audio formats, including advanced formats like Dolby TrueHD and DTS-HD Master Audio used with Blu-ray to create a seamless, quality listening experience.
From building the ultimate home theater system with 5.1 or 7.1 wireless surround sound to playing music throughout the home and even outside on the patio or deck, the Rocketfish products enable consumers to customize their home entertainment experience to meet their specific needs.
For more information on Rocketfish with Rocketboost wireless technology, visit www.bestbuy.com/rocketboost.
About Rocketfish
Rocketfish is one of the five brands within the Best Buy Exclusive Brand portfolio, and is designed to provide customers with a better digital experience. The Rocketfish line includes cables, audio products, and mobile, gaming and computer accessories. In October 2009, Rocketfish launched a new line of audio products with Rocketboost™ wireless audio technology. Rocketfish products are available exclusively at Best Buy.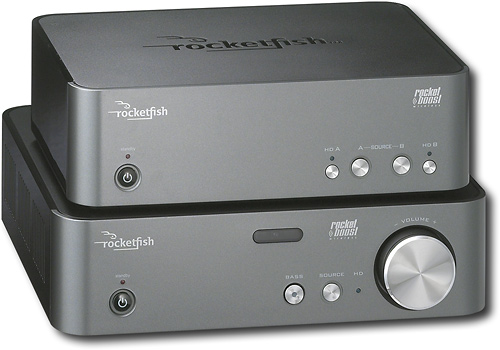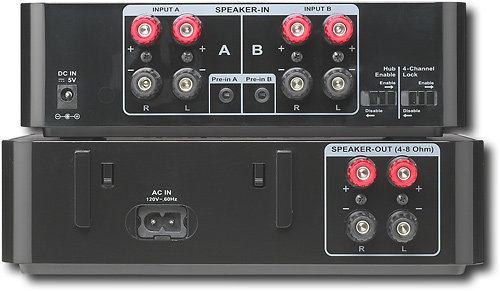 Rocketfish RF-RBKIT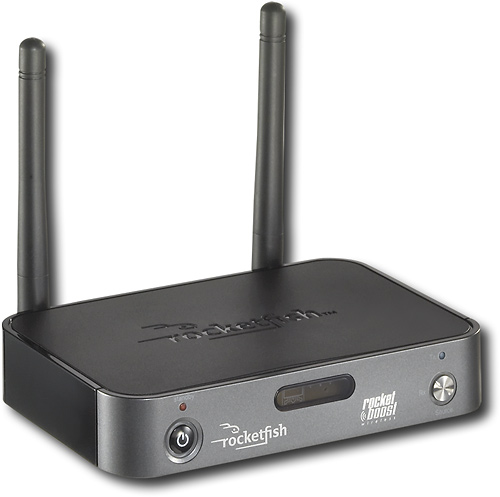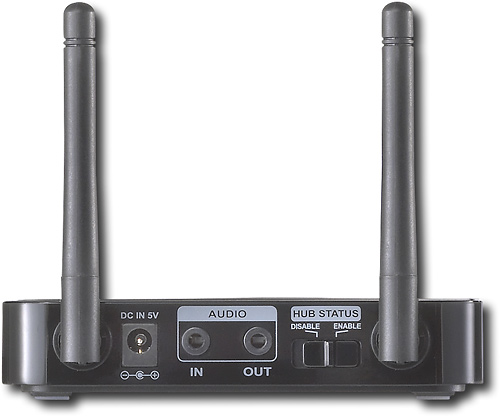 Rocketfish RF-RBAUX