Razer unveiled the Project Fiona PC Gaming Tablet designed to play the most popular PC games of today on a portable device. With a third generation Intel Core i7 processor, the tablet is more akin to a fully functioning PC in a tablet form factor.
Instead of relying on developers to work on a suite of brand new applications for Project Fiona, many PC games today run natively on the tablet concept without the need to be ported, optimized, or developed from scratch. The device will run full-fledged PC games that have never run on a tablet form factor before.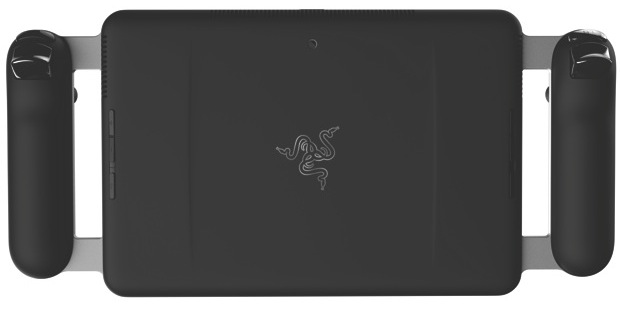 PC Gaming User Interface Designed For a Tablet Form Factor
Razer has developed an all-new hybrid user interface scheme for Project Fiona. Featuring integrated dual game controllers with ultra-precise analog sticks, Project Fiona runs gamepad-enabled PC games right out of the box.
Along with the game controllers, Project Fiona is also designed with ultra-precise accelerometers and a highly sensitive multi-touch screen. This provides game developers with new game experiential opportunities to develop around the hybrid game control experience offered by Project Fiona. It also ensures current-generation PC games run on the tablet concept, as well as any existing games optimized for the touchscreen interface of a tablet.
See more about: Newest Tablets, Razer Products, Gaming PC
Future games developed for Fiona are expected to take advantage of not just the integrated gamepad controls but also integrate core game functionality controls for the touchscreen and accelerometer-based controls. Razer's integrated dual controllers deliver full force feedback, so every explosion or gun recoil can be felt in the gamer's hands.
Price and Availability
Razer's Project Fiona Concept PC Gaming Tablet is expected to ship Q4 2012 for under $1,000.