Pioneer Electronics announced the SE-NC21M noise canceling on-ear headphone, designed to optimize the listening experience in very different environments. The SE-NC21M is designed to reduce up to 90% (measured at 300 hz) of ambient noise, ideal for noisy environments such as airplanes and public places where constant background noise can interfere with music listening. The headphones feature lightweight construction for comfort during longer listening periods. Battery life is up to 120 hours of noise cancelation using a single AAA battery. The SE-NC21M will also continue to function as traditional headphones if the battery dies mid-use.
The SE-NC21M headphones are lightweight, foldable and come with a carrying case for on-the-go convenience.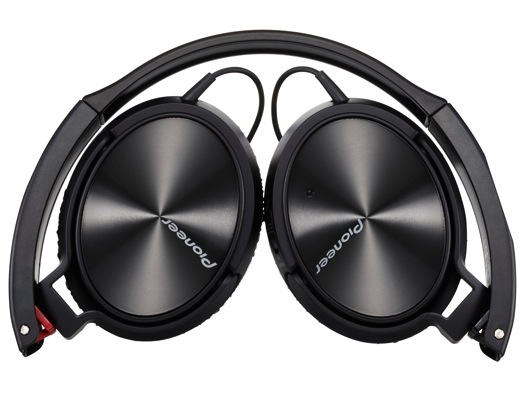 Features
Active Noise Cancellation removes 90% of ambient noise – measured at 100 Hz – 600 Hz
Industry-leading 120 hours of battery life
Compact folding design and carrying case
Price and Availability
The Pioneer SE-NC21M headphones will be available in May 2012 for $119.