Pioneer Expands KURO Display Strategy Beyond Living Room Delivering New 1080p Projector Technology for Home Cinema; New High-Definition Elite Projector Embodies Unrivaled KURO Performance and Evokes Emotional Entertainment Experiences
Pioneer Electronics (USA) Inc. today announces that it is expanding its KURO strategy across new display technologies to meet the needs of the most discerning entertainment connoisseurs. Just as KURO high-definition televisions have set the standard in the home theater, Pioneer will enter the home cinema market with the introduction of its new Elite KURO projector, delivering the same industry-leading black levels and 1080p picture performance that have become synonymous with the brand.
KURO stands for the industry's richest, most detailed and pristine picture. The Elite KURO Projector was designed to take this core philosophy and emotional experience beyond the living room and into high-end home cinema, where larger screen sizes reign supreme. Developed specifically for the custom-install market, the Elite KURO projector is configured for high-end cinematic installations and supports advanced calibration. The projector features various viewing modes – standard, dynamic and movie – that incorporate the KURO benchmark of deep black levels and rich color as well as signature Elite KURO cosmetics.
"We have built upon the success of our KURO plasma displays designed for the HD home theater consumer and are now addressing the custom HD home cinema consumer," said Russ Johnston, executive vice president of marketing and product planning, home entertainment business solutions group for Pioneer Electronics (USA) Inc. "Our customers are entertainment connoisseurs; they crave that total immersive experience that leaves you on the edge of your seat. The introduction of our new Elite projector is a perfect compliment to our KURO line of displays and answers a need within the market for high-end cinematic installations."
Designed for dedicated home cinema rooms, the Elite KURO projector incorporates LCoS 1080p technology which produces one of the highest native contrast ratios and superlative picture performance. These attributes include deep blacks, rich colors and the unmistakable look of film. Pioneer's first consumer projector introduction, the Elite KURO Projector features a wide lens shift capacity, dual HDMI 1.3 support, and a wide range of other precise adjustments to produce the finest picture possible.
Pioneer's Elite KURO projector will begin shipping in June 2008 for a suggested price of $9,000 and will be available via Pioneer's Elite dealer channel.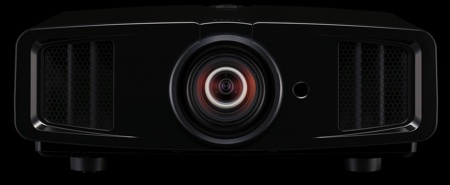 Pioneer's Home Entertainment and Business Solutions Group develops high definition home theater equipment for discerning entertainment junkies. Its flat panel televisions, Blu-ray Disc players, A/V receivers and speakers bring a new level of emotion to the HD experience. The company brands include Pioneer and Elite. When purchased from an authorized retailer, consumers receive a limited warranty for one year with Pioneer products and two years with Pioneer Elite products. More details can be located at http://www.pioneerelectronics.com.