Ultra-High End Audio System Exemplifies Pure Performance and Car Audio Excellence
Pioneer Electronics (USA) Inc. just announced a complete ultra performance, reference standard audio system designed and engineered specifically for car audiophiles and music enthusiasts seeking the ultimate in-vehicle listening experience. Exemplifying Pioneer's audio heritage, the Stage 4 products are created using advanced materials and innovative technologies with the goal of achieving the most accurate audio reproduction. Stage 4 audio components consist of the new DEX-P99RS, a single CD tuner/digital media player, four new high-performance amplifiers, the new 2010 PRS series of component speaker systems and the PRS series subwoofer.
"Our engineers and designers' passion for music and sound quality has resulted in our new Stage 4 line, a system built on the fundamentals of our company's philosophy," said Ted Cardenas, director of marketing for the mobile business group of Pioneer Electronics (USA) Inc. "The most discerning music lovers and car audio enthusiasts with an obsession for accurate sound reproduction will truly appreciate the passion and research and development that our team dedicated to this system."
The Source
At the heart of the Stage 4 system is the DEX-P99RS single CD tuner/digital media player, built to produce an extremely high level of sound quality, signal processing and media playback flexibility. The DEX-P99RS features a high-performance 32-Bit digital signal processor (DSP) that provides the signal processing power for dual (left and right) 31-band equalization, digital time alignment for all pre-amp outputs and a 4-way digital crossover network. A high-precision master clock, a total of four AKM 24-Bit DACs, linear technology high-slew rate op-amps, hi-volt preamp outputs (5V) X 4 and a direct digital signal path via USB complete the high performance hardware design. The DEX-P99RS is a magical blend of technology and art, providing an audiophile in-car listening experience like no other.
The Power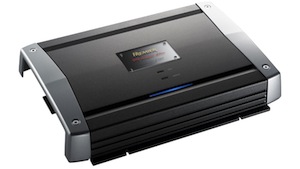 PRS-D1200SPL
The powerful yet defined muscles behind the Stage 4 system are four high-performance, sound quality focused amplifiers: two full-range 4-channel models (the PRS-A900 with 50 Watts X 4 and the PRS-D4200F with 75 Watts X 4) along with two mono channel models (the PRS-D1200SPL with 500 Watts X 1 and the PRS-D1200M with 400 Watts X 1). Designed specifically for highly accurate musical reproduction, these amplifiers provide the linear power delivery necessary to reproduce the most challenging musical passages while maintaining installation and application flexibility.
The Sound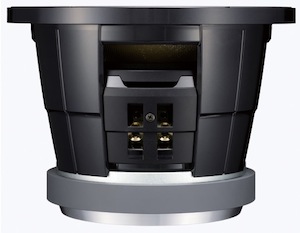 TS-W252PRS
The PRS series speaker systems and the PRS series subwoofer in Stage 4 use advanced materials and design to produce natural, yet dynamic sound, enabling them to deliver every musical note with accuracy and fine detail. Two component speaker packages are available, the TS-C172PRS 6.75-inch and TS-C132PRS 5.25-inch, both consisting of a soft dome tweeter, high performance mid-woofer and an audiophile grade crossover network. The tweeter and mid-woofer of both component speaker packages feature oversized diaphragms for extended frequency response combined with neodymium motor structures to maximize installation flexibility. To complement the 4-way digital network capabilities of the DEX-P99RS head unit, the TS-S062PRS midrange speaker is designed to seamlessly integrate with the Stage 4 component speaker packages. The addition of the midrange allows a single driver to reproduce the critical mid-range frequencies, thus enhancing the linearity, staging, and cohesiveness of the overall sound. The TS-W252PRS 10-inch subwoofer utilizes a new 3-layer cone that features a unique combination of aramid fibers, polypropylene and glass fibers to create a strong, low mass and natural sounding subwoofer diaphragm material. With a powerful ferrite motor structure driving a large 3″ voice coil, the Stage 4 subwoofer is capable of effortless power and dynamics, while producing deep and natural bass.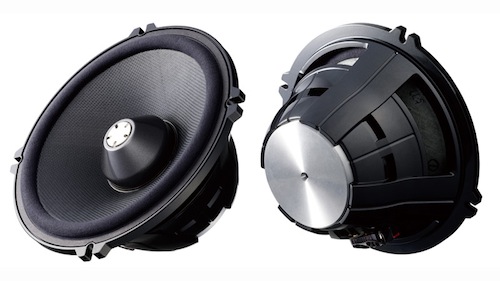 TS-C172PRS
The Stage 4 reference system will be available between the months of March and June of 2010. Suggested retail price of Stage 4 products will range between $500 and $1500.