Panamorph announced the DC1 lens, the first optically sealed, high-performance anamorphic lens designed to dramatically enhance today's 16:9 projectors when showing films shot in the true widescreen 2.40:1 aspect ratio – the choice of most major motion picture directors. By eliminating the black "letterbox" bars seen on LCD, LED and plasma displays (and of standard 16:9 projection), the DC1 recreates the fully immersive digital cinema experience in the home and provides 80% more image area than widescreen movies shown on conventional 16:9 screens of the same height. With its revolutionary design and special optical coatings, the DC1 lens system can achieve over 97% light transmission and industry-leading clarity, resolution and image contrast.
"The DC1 is the highest performing product we've released to date," commented Russell Warnhoff, Panamorph's Sales Manager. "We lead the home theater industry in delivering a true, immersive home cinema experience and continue to set the benchmark and industry standard with our breakthrough lens technology. We're very proud to offer the DC1 as simply the best of the best in home cinema."
"Contrast is everything in today's high-end projection systems," Warnhoff continued. "The DC1 builds on Panamorph's patented optical technologies to dramatically reduce stray light from reaching the image. But it's not good enough to have a great design — it has to continue improving. By sealing the internal optical cavities, the DC1 is much more resistant to dust that can collect on the optical surfaces over time, which preserves the pristine performance expected in the most elite of products."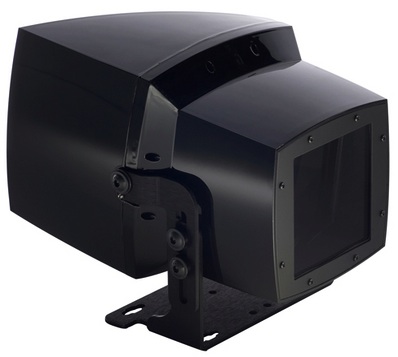 The DC1, ($9,995 MSRP for the automated system) is fully compatible with all scalable 3D and 2D projection technologies. Since the proper scaling modes are incorporated into most of today's digital projectors, it is now possible to easily recreate the widescreen process originally developed by the film industry. As the world leader in anamorphic projection lens technology for home use, Panamorph heavily partners with consumer projector manufacturers to promote the process.
Delivering images much larger and more immersive than those created by today's flat panel displays, the DC1 horizontal expansion lens creates the full 2.40:1 aspect ratio of most major motion pictures – the same used in commercial cinemas. When the DC1 anamorphic lens is paired with a 2.40:1 screen, a cinematic experience better than the average commercial theater is reproduced in your own home theater. With over 70% of all major motion pictures being shot in this wider aspect ratio, it's no surprise that recreating the true cinema widescreen experience is the fastest growing trend in the home cinema industry.
Features
Highest contrast horizontal expansion lens available due to enhanced custom, multilayer dielectric coatings in a patented optical design
Industry exclusive sealed optical path to minimize contaminants that degrade contrast
New angled corrector for maximized contrast
Sleek, elegant and finely finished with a contemporary design for the ultimate showpiece
Available in an automated, manual or fixed system configuration
Lockable lens position with locking screws and notches in the u-bracket make for an easy install
Compatible with all scalable 2D and 3D projection technology