Olympus announced the SP-620UZ, a long zoom digital camera designed for consumers looking for a powerful, great-value, go-anywhere compact that captures challenging shots. Offering impressive wide-angle capability for shooting landscapes, interiors and crowds, it's a 21x optical zoom lens (25-525mm equivalent) gives you the flexibility to focus and capture wildlife, competitive sports and other distant subjects without having to carry interchangeable lenses.
The outstanding optics are matched by Olympus' advanced technologies, including Multi-Motion Movie Image Stabilization, which minimizes camera shake even when the user is moving and Dual Image Stabilization allowing you to record crisp, clear stills and HD videos. Capture images with radiant colors, low noise and razor-sharp edges, thanks in part to the 16-megapixel CCD sensor.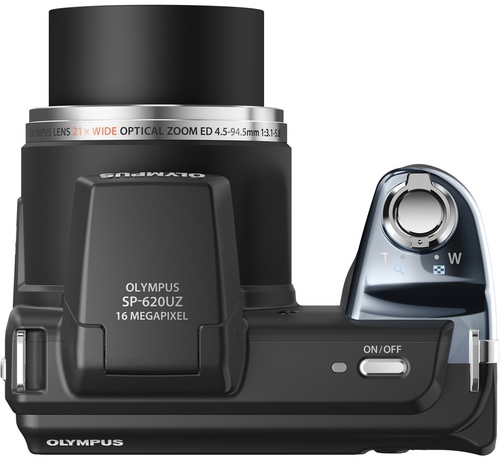 In addition to shooting wide-angle shots in close quarters, expansive panoramas and nose-to-nose close-ups, the Olympus SP-620UZ is flexible enough to experiment with intermediate zoom settings for portraits, still-life subjects and movies. A host of creative in-camera Magic Art Filters enables you to apply spectacular effects to all of life's adventures both with stills and in video mode.
With 3D image capture, the Olympus SP-620UZ combines two photos of the same subject from different angles to generate dynamic 3D images that can be viewed on a 3D-compatible monitor or television.
Eye-Fi card compatibility and a 3.0″ LCD make it simple to share stills and HD videos with ease.
Pricing and Availability
The Olympus SP-620UZ will be available in January 2012 for $199.99 and ships with a Camera Strap, Protective Lens Cap, USB Cable, Audio/Video Cable, 4 AA Batteries, Quick Start Guide, Instruction Manual and OLYMPUS [ib] Software CD-ROM and a Warranty Card. It will be available in silver and black.