Olympus announced the 12-megapixel PEN Lite E-PL3 Micro Four Thirds interchangeable lens digital camera offering the same sensor and image quality of their flagship E-P3, but in a slimmer body with a swivel type 3.0-inch display that tilts 80° up or 45° down. To keep the size small the E-PL3 does not include a built-in flash, but Olympus does bundle a small external flash that attaches to the hot shoe.
With previous PEN series models, the body size was reduced by eliminating the quick-return mirror while maintaining key SLR advantages such as high performance and high image quality. Olympus has made the E-PL3 even smaller by redesigning all of the internal structures.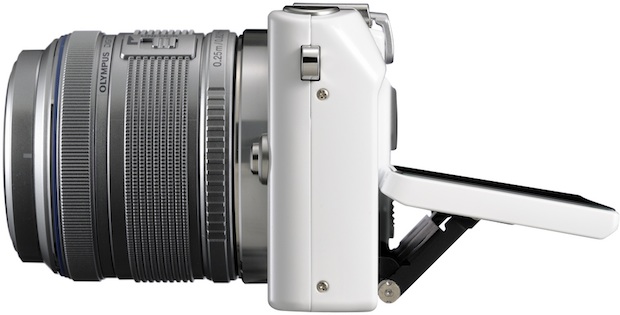 One example of the complete redesign is the swivel type 3.0-inch HyperCrystal LCD – the first used in the PEN series. Incorporation of an up-down tilting mechanism give the E-PL3 real high- and low-angle shooting flexibility without compromising the compact size.
This camera also boasts the same sequential shooting performance of 5 fps and image quality built on the same advanced technology that powers the E-P3. Better-than-ever image quality is made possible by the new 12.3-megapixel High Speed Live MOS Sensor with 1080i HD movie compatibility and the new TruePic VI image processing engine. High-sensitivity shooting at ISO12800 is also possible. All packed into a compact, lightweight body with a stand-alone weight of 262 grams, 17% lighter compared to the E-PL2 in 25% less volume without changing popular E-PL2-style controls such as the mode dial and buttons.

The Art Filters so popular on previous Olympus cameras have been refined and improved for the new generation with the addition of "variations" that can be used to slightly change the atmosphere of the filter. The Art Effect function, which can add various composition effects to Art Filters, has also been enhanced with new "Starlight" and "White Edge" effects. These composition effects allow the user to utilize individual expressions and obtain more benefits from the Art Filters. Naturally, the expressive power of the provided six Art Filters can be enjoyed with both still images and movies.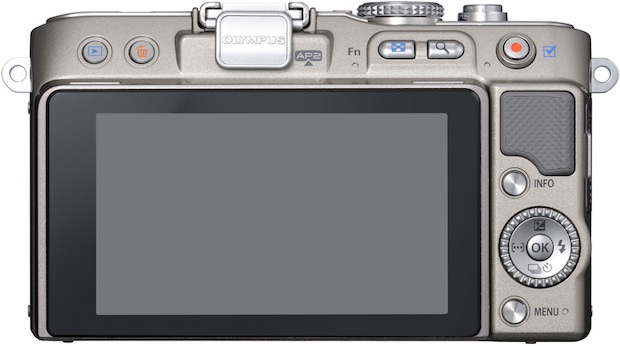 Features
New 12.3-megapixel High Speed Live MOS Sensor
HyperCrystal 3-inch Tilt LCD – 460,000 dots
New TruePic VI image processing engine
Full HD 1080i movie recording
Maximum sensitivity to ISO12800
Six Art Filters – Pop Art, Soft Focus, Grainy Film, Pin Hole, Diorama and Dramatic Tone
New Art Effects (Starlight and White Edge)
Ultrafast AF using new AF system inherited from the E-P3
35-area multiple AF with group area selection
Instant recall of Live Guide with Fn button in P/A/S/M modes
Built-in stereo microphones
High-performance 5.5 fps sequential shooting
Advanced Live Guide
Built-in sensor-shift type image stabilization
Electronic movie image stabilization
High capability Removable flash
Wireless flash control capability
One-push digital teleconverter function
New scene mode: 3D Photo Shooting
Weighs 265 grams
Price and Availability
The Olympus PEN Lite E-PL3 with M.ZUIKO DIGITAL 14-42mm F3.5-5.6II R or 17mm f2.8 Prime Lens is available in red, silver, white or black. Pricing and availability to be announced.