High-End 24bit/96kHz Modular Audio Systems For the Mass-Consumer Market
NuForce announced the Icon-2 and uDAC-2 desktop audio components. Together with the recently released high-end Icon HDP and Icon Amp, this series completes a Modular Systems approach for bringing high-end audio to the mass-consumer market. Built on the highly successful Icon platform, the full NuForce line of 24bit/96kHz audio components offers heretofore unattainable performance levels for desktop or other computer-based music environments.
As a headphone amp, preamp, USB (24bit/96kHz) and S/PDIF (24bit/192kHz) DAC, NuForce's Icon HDP leads the way with unprecedented accuracy and resolution. The 24Wx2 Icon Amp serves as a companion piece to the Icon HDP. The USB-powered and portable uDAC-2 offers a high quality USB DAC and headphone amp for those seeking high-performance audio from their computer music source. As a step beyond the successful uDAC, the uDAC-2 boasts a highly linear TOCOS volume control for improved channel tracking at low listening levels, in addition to 24bit/96kHz USB DAC and an improved headphone amp. Building upon the award-winning Icon integrated amplifier, the Icon-2 offers 24Wx2 power, 24bit/96kHz DAC, an improved headphone amp and preamp circuit.
With the addition of the uDAC-2, Icon-2, Icon HDP and Icon Amp to its existing product line, NuForce has positioned itself to offer the most comprehensive combination of high-performing 24bit/96kHz desktop and mobile audio solutions to be found anywhere in the marketplace. Jason Lim, NuForce's CEO: "As a leader in the high-end audiophile market, we want to take the lead in offering high performance audio for portable and desktop market. And we will make it affordable!"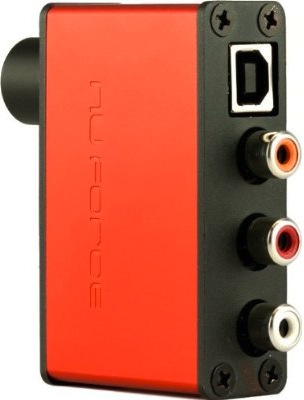 Pricing and Availability
NuForce Icon uDAC-2 ($129) is available worldwide
NuForce Icon-2 ($349) available August 16
NuForce Icon HDP ($449) already available
NuForce Icon Amp ($189) already available
About NuForce
NuForce is a California-based company devoted to the development of exceptionally fine yet reasonably priced consumer-electronic products. NuForce launched its brand in 2005 with audiophile-quality switching amplifiers based on patented, proprietary technology, thereby promptly becoming a leader in audio's high-end marketplace. NuForce has won Power Amplifier of the Year awards both in the United States and Japan and has since expanded into other aspects of consumer electronics. In addition to its celebrated two-channel and mono amps, the NuForce line now includes headphones, loudspeakers, a music server, CD player, preamp, multi-channel amplifier, and cables.