Nokia announced the Asha 303 smartphone designed with sophisticated materials and metallic finishes. It combines a large 2.6-inch capacitive touch screen with a high quality QWERTY keypad. The Nokia Asha 303 is built with Internet and social networks ease in mind.
The device harnesses a powerful 1Ghz engine, 3G and WLAN to deliver a fast Internet experience. Social networks, email and IM are at the center of the experience, easily accessible from the homescreen. The Nokia Asha 303 is powered by the cloud-based Nokia Browser, which by compressing the web by up to 90%, provides higher speeds and a more affordable access to the Internet.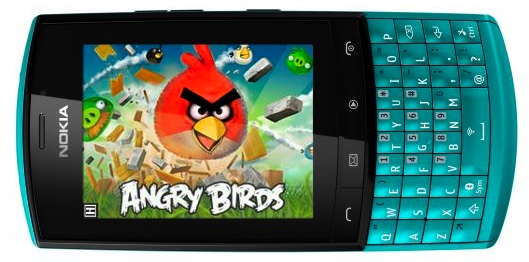 Entertainment and applications are also a core part of the Nokia Asha 303 offering. Angry Birds Lite, the popular mobile game, comes preinstalled, together with support for other globally relevant applications such as Facebook Chat, Whatsapp messaging and the latest release of Nokia Maps for Series 40 (in selected markets).
Derived from Hindi — meaning 'hope' — Asha signifies Nokia's focus on positive user experiences and connecting millions of people to new opportunities that help them reach their aspirations.
See datasheet for specifications.
Price and Availability
The Nokia Asha 303 will be available for 115, excluding taxes and subsidies in the fourth quarter of 2011.
See more about: New Nokia Products, New Smartphones, Nokia News & Reviews