Nixeus Technology announced the Fusion XS (model NX-500) Android 2.2 powered media player for streaming movies, TV shows or web videos from the Internet onto your HDTV. Once connected to a local network, the multimedia player allows users to surf the Internet and access their favorite Web sites, as well as access their own media files from an external hard drive or any network shared computer. In addition, users can playback movies in full HD in 1080p resolution or listen to music while browsing family photos on the TV.
Because it runs Android you can install apps from the Android marketplace to further customize your experience. It comes pre-installed with Facebook, YouTube, and Picasa apps so you can immediately get started. In addition, you can wireless stream to the NX-500 from any networked device including Android smartphones, tablets, or PCs.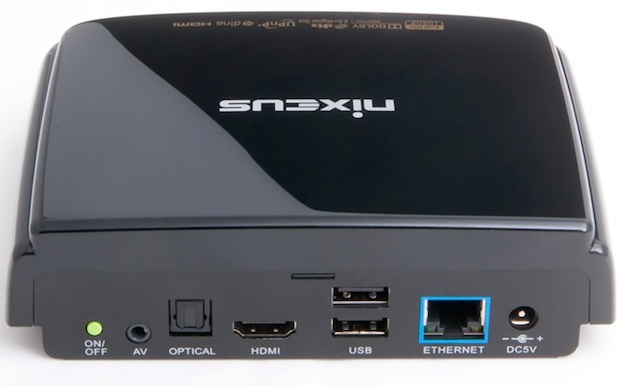 The NX-500 offers up to 1080p resolution for video and 7.1-channel DTS-MA or Dolby TrueHD for audio. The set-top-box is powered by a dual-core Marvell ARMADA 1000 processor with Qdeo video/image post processing.
Features:
Marvell 88DE3010 Dual Core Processor @ 900MHz
Google Android 2.2 Operating System
Supports development and installation of third party software and Android applications
Built-in Web browser with HTML5 and Adobe Flash Support
Wide comprehensive file format support
Price and Availability
The Nixeus Fusion XS is available now for $169.99 at Amazon.com.