Nintendo announced the Wii U game console with GamePad touch-screen controller, which revolutionizes how people connect with games, each other and entertainment through the system's unique and integrated second-screen controller.
With the television and the Wii U GamePad working as two integrated screens, Wii U creates unique possibilities for gaming, allowing "asymmetric" game play where each player can have different goals, challenges and views within the same shared gaming experience.
The Wii U GamePad was redesigned and improved from its reveal in 2011. The new form factor offers players dual analog stick controls and can be used as a remote control for users' TVs, even while the Wii U console is turned off. Nintendo also announced availability of the Wii U Pro Controller as a separate peripheral.
"The GamePad doesn't just introduce a new type of game play, it redefines an entire dynamic. With asymmetric game play, multiple experiences are possible in the same game at the same time. That's transformative," said Nintendo of America President and COO Reggie Fils-Aime.
Nintendo revealed a massive lineup of first- and third-party video games for its upcoming Wii U home console today, including new games in the Super Mario Bros., Pikmin, Wii Fit, Batman: Arkham City, Scribblenauts, Assassin's Creed and Just Dance franchises.
Nintendo also revealed new games like Nintendo Land, a Wii U game set in a virtual theme park with a dozen attractions inspired by fan-favorite Nintendo franchises such as The Legend of Zelda and Donkey Kong. Just as the motion-controlled games in Wii Sports helped players discover the fun of the Wii console, Nintendo Land brings the promise of the GamePad to life with a range of single-player and multiplayer experiences.

Nintendo Land introduces the entirely new dynamic of asymmetric game play, where the images being displayed on the GamePad are entirely different than what is seen on the TV. Giving the player with the GamePad different information, viewpoints, advantages and objectives creates completely new cooperative and competitive opportunities and enables novice and advanced players to enjoy games together and not be forced to play above or below their skill level.
Mario will leap onto Wii U in New Super Mario Bros. U, a new side-scrolling adventure that introduces new transformations for Mario and the ability for players to play as their Mii characters. The game also introduces the new Boost Mode, which can be used to add blocks, to help players avoid enemies, enable Mario to discover secrets or allow multiple players working together to perform a speed run in record time.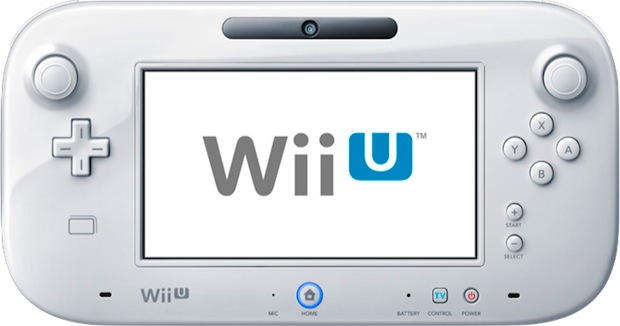 Nintendo introduced Pikmin 3, the first original entry in the Pikmin franchise in nearly eight years. The game includes new challenges, new characters and mysterious new Pikmin types. The Wii U GamePad creates new player experiences for the real-time strategy franchise by reinventing the control scheme and challenging players in exciting new ways. Pikmin 3 also takes advantage of the HD capabilities of Wii U to more elaborately depict the rich nature landscapes, various creatures and the lovable Pikmin.
SiNG (working title) is a new interactive musical performance game for Wii U that gets everyone at the party involved in the music. With dozens of popular songs to choose from, everyone from novice singers and dancers to budding stars can join in on the fun. The main performer holds the GamePad while others in the room sing, dance and clap along with the music.
Wii Fit U is a new installment in the Wii Fit series, a brand that has sold more than 40 million units worldwide. The game combines fun and fitness with new exercises and activities, and incorporates the GamePad in unique ways. It's compatible with the existing Wii Balance Board, and Wii Fit and Wii Fit Plus owners can transfer their existing workout data. Nintendo also revealed the Fit Meter, an advanced activity monitor that will be packaged with the game and enables users to track fitness activities throughout the day and upload that data back into Wii Fit U.
In LEGO City: Undercover developed by TT Games and published by Nintendo, players assume the identity of Chase McCain, an undercover detective armed with clever disguises. As players run, drive and even fly through the city, they'll use the Wii U GamePad as a map, communicator and indispensable crime scanner. This is the first time that the LEGO City play sets have come to life on a gaming platform and it's exclusively on the Wii U console.
Also exclusive to the Wii U is a new franchise from Ubisoft called ZombiU, which puts players in the middle of London circa 2012 where an outbreak has infected the population, destroying their humanity and turning them into mindless monsters. Ubisoft will also bring the highly anticipated Assassin's Creed III to Wii U, as well as Just Dance 4, a new installment in the Just Dance series.
Warner Bros. Interactive Entertainment is supporting Wii U with Batman: Arkham City: Armored Edition, an enhanced version of Batman: Arkham City, which includes new game play that makes distinct use of the unique features of the GamePad. The publisher will also introduce Scribblenauts Unlimited for Wii U, marking the first appearance of the imaginative Scribblenauts series on a home console.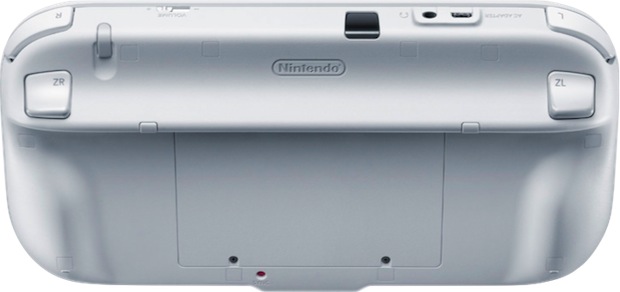 Nintendo also revealed details about Miiverse, a new network communication system that lets gamers from around the world share experiences, discuss games and discover new content. Using their personalized Mii characters, players enter Miiverse and see games, applications or entertainment content that either they have interacted with recently, expressed interest in learning more about or that their friends are using or discussing. From here they can challenge their friends to play together, ask a question about a difficult level or discover new elements of their favorite games they never knew existed. After a notable achievement or other share-worthy moment, players can pause their game or application and seamlessly post messages to the Miiverse community. Eventually Wii U owners will be able to join Miiverse from a Nintendo 3DS, PC or any smartphone or Web-capable mobile device.
In addition to the 6.2-inch touch screen and dual analog sticks, the Wii U GamePad also includes traditional buttons for gaming and the ability to function as a TV remote. Users can change channels or adjust the sound, whether they are playing games or just watching TV. The GamePad is tied to the console and TV, providing a perfectly integrated experience, no matter how it's being used. Players can move games from the TV to the GamePad. Different players can enjoy different experiences in the same game, depending on which controller they opt to use.
Nintendo also revealed details about its broader entertainment strategy and the impact that the GamePad will have on how we find, interact with and watch video content. The company is working with Netflix, Hulu Plus, Amazon Instant Video, and YouTube to bring video experiences to Wii U that will take advantage of the integrated second-screen experience.
Price and Availability
The Wii U console launches this holiday season and introduces the Wii U GamePad, a controller with a 6.2-inch touch screen. All game discs for the Wii system are compatible with Wii U, and the system will support controllers for the Wii system.