Nikon introduced three affordable COOLPIX digital cameras for casual photographers who like the convenience of AA battery power.
The COOLPIX L810 has an extremely powerful zoom (26x) to capture every detail without giving up the convenience of a compact point-and-shoot camera.
The Waterproof COOLPIX S30 is a new type of camera from Nikon, providing worry-proof construction with a simple to use interface and an affordable price point so any family can enjoy photography with a camera that instills confidence.
The COOLPIX L26 is ideal for casual photographers and streamlines photo-taking with intelligent Nikon technologies like automatic Scene Modes and easy-to-understand controls.
COOLPIX L810: Zoom That Goes the Distance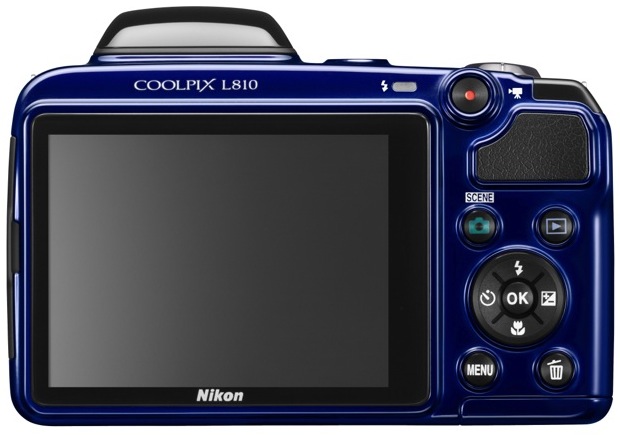 Whether at the game or in nature, users need a camera that can go the distance to get in close to the action. The COOLPIX L810 sports a powerful 26x (22.5mm-585mm) zoom that makes it possible to capture every detail with extraordinary precision. This latest affordable ultra zoom continues in a long line of superb Nikon compact long zoom cameras and features a super wide 22.5mm wide angle lens with VR image stabilization technology to help eliminate blur in photos and movies, regardless of focal length. Nineteen Scene Modes optimize camera settings automatically for picture-perfect results, while the Smart Portrait System helps make every portrait flattering and pictures priceless. Additionally, the COOLPIX L810 features a Sports Continuous Shooting mode to capture fast moving subjects. If still images aren't enough to tell the whole story, begin recording 720p HD movies with stereo sound through a simple one-touch control button and play them back on a 3-inch, 921,000-dot high resolution LCD display.
COOLPIX S30: Ready for Action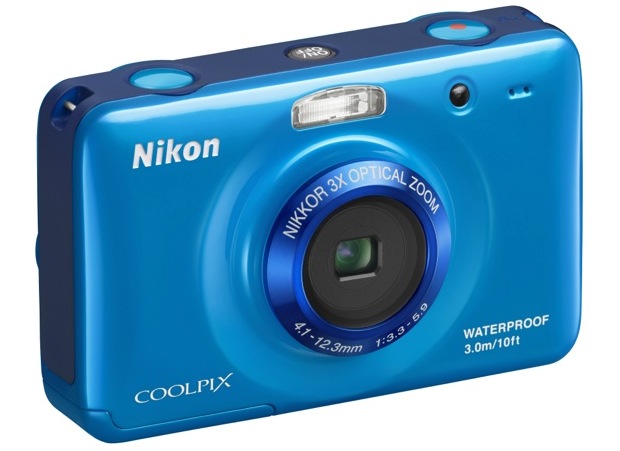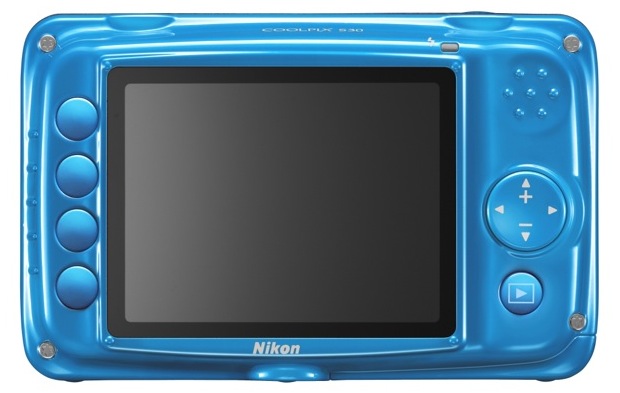 A wonderful addition to any family, the COOLPIX S30 makes it easy and fun to preserve memories from the priceless to possibly messy, including a baby's first steps, first swim or first plate of spaghetti. Boasting a shockproof (up to 2.6 feet) and waterproof (up to 9.8 feet) exterior, the COOLPIX S30 affords a chance to capture all of their favorite moments without hesitation or worry. A 10.1-megapixel image sensor produces high quality images and HD video that can be easily shared, printed and framed for family and friends. A 3x wide angle zoom lens, HD video capabilities and extremely easy-to-use modes like the Smart Portrait System make the COOLPIX S30 simple, durable and affordable.
COOLPIX L26: The Simple Way to Great Photos and Movies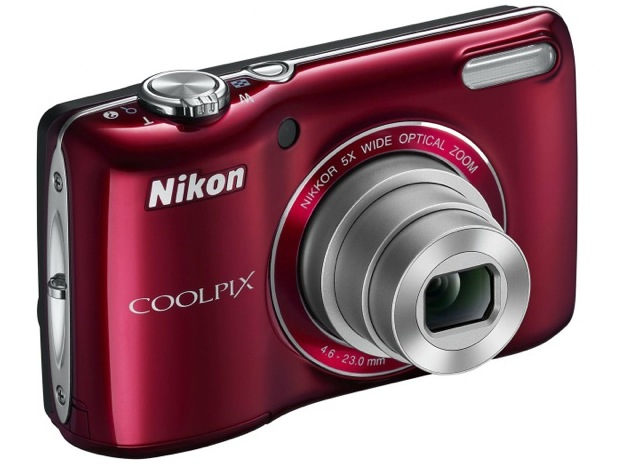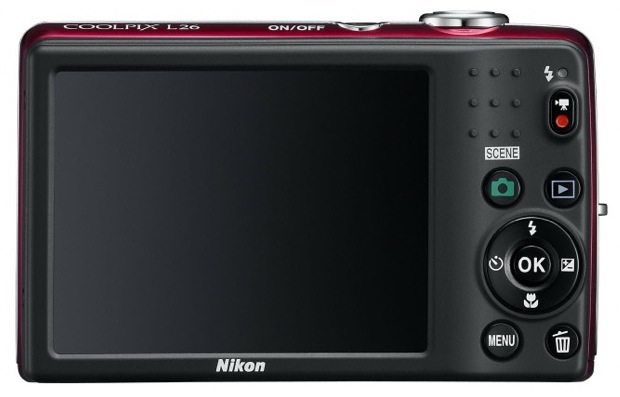 Let the camera do the thinking while marveling at the great images taken with the COOLPIX L26. Simply point, shoot and let the camera do the rest with easy-to-use and intelligent automatic Scene Modes, helping bring out the user's inner photographer. Featuring a 5x (26mm-130mm) optical Zoom-NIKKOR lens for close to intermediate distance shots, the COOLPIX L26 is fun and easy to use whether snapping photos on a field trip or capturing 720p HD video of a birthday party. A wide and bright 3-inch LCD screen, vibration reduction and Smart Portrait technology make this the ideal camera for the beginner or casual photographer who might not use a camera often, but knows they want amazing image quality when they do.
Pricing and Availability
The new Nikon COOLPIX cameras will be available in February 2012:
$279.95 → COOLPIX L810 (black, red, blue)
$119.95 → COOLPIX S30 (white, pink, blue)
$119.95 → COOLPIX L26 (black, red, silver)