New 3G Multimedia Device a Music and Video Masterpiece
AT&T Inc. (NYSE:T) and LG Electronics MobileComm USA. Inc. (LG mobile phones) have announced the new trax™ by LG — a sleek, multipurpose clamshell-shaped device that offers a vast array of cutting-edge mobile features. Exclusively available from AT&T, trax showcases an ultrathin design, blazing-fast 3G HSDPA data speeds and the convenience of stereo Bluetooth functionality. With the addition of AT&T Mobile Music, trax enables users to keep the beat of their active lifestyle while listening to music on the go.
The trax by LG features AT&T Mobile Music, which gives users access to subscription music services such as Napster and eMusic, in addition to Music ID song-recognition software, music videos and The Buzz music news portal. The handset is MobiTV and XM Radio Mobile-capable, so users can enjoy streaming live TV and digital radio all in one device. The trax by LG also enables users to create and manage custom playlists.
"The trax by LG is more than a music phone," said Carlton Hill, vice president of Product Management for AT&T's wireless unit, "With top-notch video and data capabilities, in addition to a sleek design, this device will hit the right note with many of our customers."
The device's 3G data speeds through AT&T's UMTS/HSDPA network enables users to access AT&T's Cellular Video (CV) service and the Internet while they're on the go. CV features content from CNN, The Weather Channel, iFilm, Comedy Central and exclusive premium content from HBO and much more.
"The trax by LG offers AT&T customers an extremely functional music phone with a cutting-edge design," said Ehtisham Rabbani, vice president of Product Strategy and Marketing for LG Electronics MobileComm USA. Inc. "Features such as CV and the ability to sync music from Napster, eMusic and Yahoo! Music make trax an excellent phone for the convergence of communication and entertainment."
The phone will also support AT&T's Video Share service, which launched in nearly 160 markets in July. Video Share is the first service in the U.S. that enables users to share live video over their wireless phones while on a voice call.
In addition to Video Share and a 1.3 megapixel camera, trax also offers in-camera photo-editing. This feature enhances the mobile photo-editing experience by allowing users to rotate, resize and crop photos and insert text into the photo images directly on the handset. The trax by LG even offers the option to make virtual cards with the photo editor function by inserting text and frames to create an instant mobile greeting.
Detailed Specifications
Additional features of the trax by LG:
Frequency – GSM/GPRS/EDGE: 850/900/1800/1900 MHz (Quad-Band), UMTS/HSDPA: 850/1900 MHz
Data Transmission – GPRS/EDGE/UMTS/HSDPA
Dimensions – 3.89 inches high; 2.01 inches wide; 0.62 inches deep
Weight – 3.55 oz
Music Player – Includes external touch pad (supports MP3, WMA, AAC, AAC+/eAAC+) and customizable equalizer and visualization.
microSD™ Memory Port – extra storage up to 4 GB
Bluetooth Capability (v1.2) – Supports the headset, hands-free, dial-up networking, advanced audio distribution, object push, file transfer and audio/video remote control profiles. Also includes Bluetooth stereo headset support for music.
Mobile E-mail – Yahoo!, AOL, AIM, Windows Live™, and AT&T accounts
Instant Messages – AIM, Windows Live, Yahoo! Messenger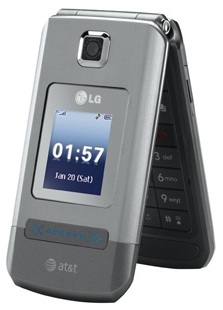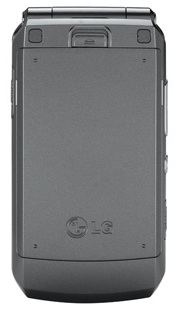 Pricing and Availability
The trax by LG will be available in select AT&T retail stores and online beginning Aug. 14 for $129.99 after a mail-in-rebate and a two-year service agreement. For more information, please visit www.wireless.att.com or www.lgusa.com.