Lensbaby announced the Sweet 35 Optic to its Optic Swap System. The Sweet 35 Optic, a 35mm selective focus optic with an internal 12-blade adjustable aperture, creates a Sweet Spot of sharp focus that photographers can move around the photo by tilting their Lensbaby lens. The Sweet 35 Optic boasts the widest focal length of any selective focus Lensbaby optic, features close-focus capabilities, and is available now for use with the Lensbaby Composer, Muse, Control Freak and Scout lenses.
Departing from its interchangeable magnetic aperture system, Lensbaby has created its first optic with an adjustable aperture. With the Sweet 35, photographers can quickly and seamlessly change the aperture from f/2.5 through f/22, simply by rotating the dial on the front of the optic. The aperture opening is what controls the size of the Sweet Spot of sharp focus, giving photographers the ability to see the Sweet Spot change through the lens, without missing a moment.
"Changing the look of images from my Lensbaby lens with the Sweet 35 optic by quickly adjusting the aperture dial at the front of the optic has become habit-forming and allows me to create photographs I would never see through another lens," said Craig Strong, Lensbaby Co-Founder and Chief Creative Officer.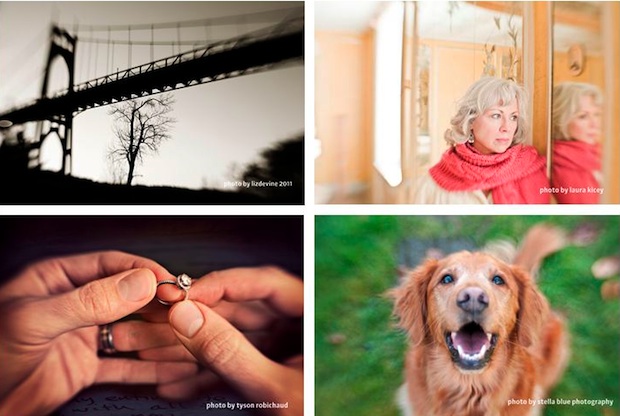 The Sweet 35 allows focus down to 7.5 inches from the front of the lens when used with the Lensbaby Composer and as close as 3 inches when used with the Muse. The 35mm focal length is just wide enough on full-frame cameras and just normal enough on APS C senor cameras, making the Sweet 35 perfect for landscape, environmental portrait, and event photography.
"The Sweet 35's easily changed apertures, wider focal length, and close focus ability make it our most versatile and fun optic," said Strong.
Sweet 35 Optic Product Specs:
Focal Length: 35mm
12-blade internal aperture, controlled by a dial on the front of the optic
Aperture range from f/2.5 through f/22 (sweet spot size ranges from 15%, at f/2.5, to 40%, at f/22, of total image area on APS-C sensor cameras)
Selective focus optic (creates a sweet spot of focus surrounded by gradual blur)
Compatible with Lensbaby Composer, Scout, Muse, and Control Freak lenses*
Focus distance when used with: Composer: 7.5″ to infinity /Scout: 6.5″ to infinity /Muse & Control Freak: 3″ to infinity
4 multi-coated glass elements, in three groups
46mm front threads**
*The Sweet 35 Optic is not compatible with the Composer with Tilt Transformer for Micro 4/3rds and Sony NEX Cameras.
**The Sweet 35 Optic is not compatible with current 37mm Lensbaby accessories.
Price and Availability
The Lensbaby Sweet 35 Optic is available now for $179.95.