Koss introduced the ProDJ200 full-size noise-isolating headphones to their Professional DJ product line. Designed for both music professionals and music enthusiasts alike, the ProDJ200 feature extremely resilient spun metal ear cups and fold flat for easy storage in a new, specially designed Koss travel case.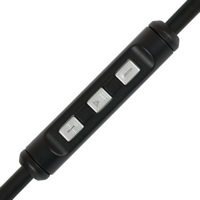 The ProDJ200 gives listeners the flexibility to change cords on the go with a new detachable cord design. Included with every ProDJ200 is a standard, professional grade, 8-foot coiled cord, and a new 4-foot straight cord equipped with Koss Touch Control (KTC) remote and microphone technology made for iPhone, iPad and iPod. KTC allows listeners to stay connected, shuffle songs and control the volume with the simple flick of a switch.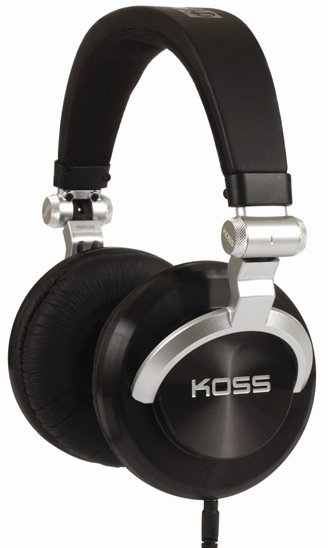 Koss ProDJ200s feature soft, closed cushions that create a perfect seal whose comfort is amplified by extreme bass response of these soft, closed headphones. Lightweight and long lasting with noise isolating qualities, the Koss ProDJ200 headphones fold flat into a sleek protective case for ultimate portability and storage.
Features
Full size noise-isolating headphones
Fold flat into a convenient case for easy portability
Transition from stereo to mono with the flick of a switch
Two (2) detachable cords
4-foot straight cord with Koss Touch Control (KTC) remote and in-line microphone
8-foot coiled cord with 3.5 mm standard plug and 6.5 mm adapter
Covered under the Koss Stereophones Limited Lifetime Warranty
Price and Availability
The Koss ProDJ200 are available now for $129.99.
See more about:
Newest Headphones
Koss Headphones
DJ Headphones
Daily Headphone Deals